Is swimming pool water Safe and COVID-Secure?
Is Swimming Pool Water Safe and COVID-19 Secure?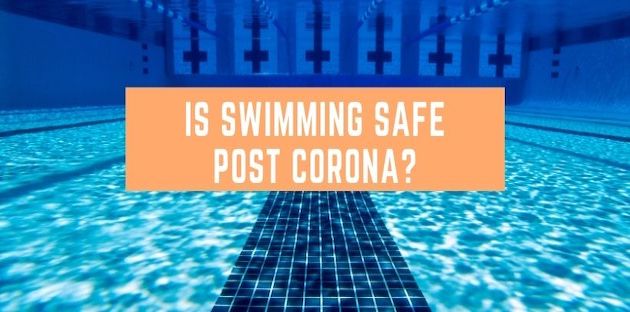 We returned back to pool last week as soon as all pools, outdoors and indoor were permitted in England. funny enough, London weather has been very summery  since indoor pools re-opened on 12 April 2021 and if like us, you have missed swimming in pools and chlorinated water, there is no reason to wait any longer.
Adults and children are thinking about swimming and want to re-start swimming post lockdown 3.0. But, there is a hold back because many are not completely sure if  swimming in pools are safe.
Are you also thinking about safety because you are 100% sure if pool water is COVID-safe?
Understandably, many people are still thinking how safe swimming pool water can be in relation to COVID-19. Are you also wondering if there could be a risk for picking up infection from pool water?
To answer to this question with science, research needed.
A research group at Imperial College London, looked into the effect of chlorinated water on Corona virus. They tested if COVID-19 spreads through swimming pool water.
Based on this small-scale study by Imperial College London in swimming pool water, it only takes 30 seconds for COVID-19 virus to get deactivated in properly chlorinated water.
The findings suggest the risk of transmission of Covid-19 in swimming pool water is incredibly low.
Swimming Lessons in Chlorinated Water Is COVID-safe
Because we needed scientific evidence, a team of scientists at Department of Infectious Disease at Imperial College in London was commissioned to do a study.
This study was commissioned by different swimming-related organisations including Swim England and the Royal Life Saving Society UK to investigate the COVID-safety of chlorinated water. They used samples of chlorinated water collected from a swimming pool.
In this study, the focus was to measure the ability of the virus to infect cells which is the first step in its transmission. This research showed the virus does not survive in swimming pool water which was a chlorinated water.
By mixing the virus with swimming pool water, researcher found out Corona virus does not survive in swimming pool water. Corona virus is no longer infectious in the swimming pool water.
The finding of this study suggests the chance of contracting Covid-19 whilst swimming in properly chlorinated swimming pool is negligible.
Swimming in a well-maintained, properly chlorinated pool is safe.
So, if you are going to book swim lessons for your kids, firstly, double check if the pool that you will visit has a dedicated team of professionals who know how to look after pool water. We only use commercial pools like leisure centre pool and school pools who do have dedicated staff to look after pool water.
It is Safe to Take Baby & Toddler To Swimming Pools
Now we know swimming pool water kills COVID-19 virus, no excuse to stay away from pools. It's an extra peace of mind to everyone. Specially, for parents with small children who want to go back to swimming and re-start swimming lessons.
Please note, PROPERLY chlorinated water kills the virus. Therefore, when you are selecting a pool to visit, ask question about how they check the chlorine level of the pool.
Our Thursday morning 'Parent & Child' class in SW15 (Putney) in southwest London will start in 2 days time, on 22/04/2021.
We know swimming has multiple benefits for physical and mental health of children and adults. Swimming will be a huge boost to your child's health.
We look forward to welcoming back little ones to our 'Parent & Child' classes and you can enquire about joining our baby swimming and toddler swimming lessons.
Summer 2021 Parent & Child lessons: Weekly Lessons, starts Thursday 22/04/2021 
Marjan Moosavi, founder and owner of Blue Wave Swim School and written this blog on 20/04/2021.  Please email: info@bluewaveswim.co.uk for any enquiries.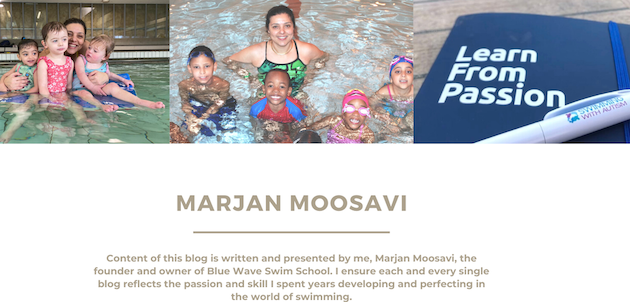 ---