The Important of School Swimming
Swimming is one of the few sports that exercises the whole body, with almost no risk of injuries. What's more, people can swim all of their lives- it is a life skill like riding a bike and reading.
Giving children the gift of swimming is designed to be part of their formal education in England and that is the reason for adding swimming to the national curriculum.
Actually, swimming is the only sport which is since 1994, has been part of national curriculum for physical education (PE) for primary schools in England. All children are expected to be able to swim 25 meters before leaving primary school.
However, a Swim England study showed in 2017 250,000 children left primary schools that year without being able to swim or knowing the basics of water safety skills. The main reason provided was 'lack of sufficient quality swim lessons'.
Quality Swimming for School Children
Some schools have their own pools but, many classroom teachers don't feel completely confident to teach swimming. Hence, even schools with pools can struggle to offer quality lessons consistently when finding school swimming teaching expertise is not easy.
That is where we can help schools by providing qualified, experienced and DBS checked swimming teachers.
If your school is one of those schools which either has its own swimming pool or you have an access to a pool locally (which your children can easily travel to) and thinking about offering school swimming but hesitant because you don't know who will teach the classes, we can help you with our school swimming experts. 
How Blue Wave Swim Can Help Schools with Swimming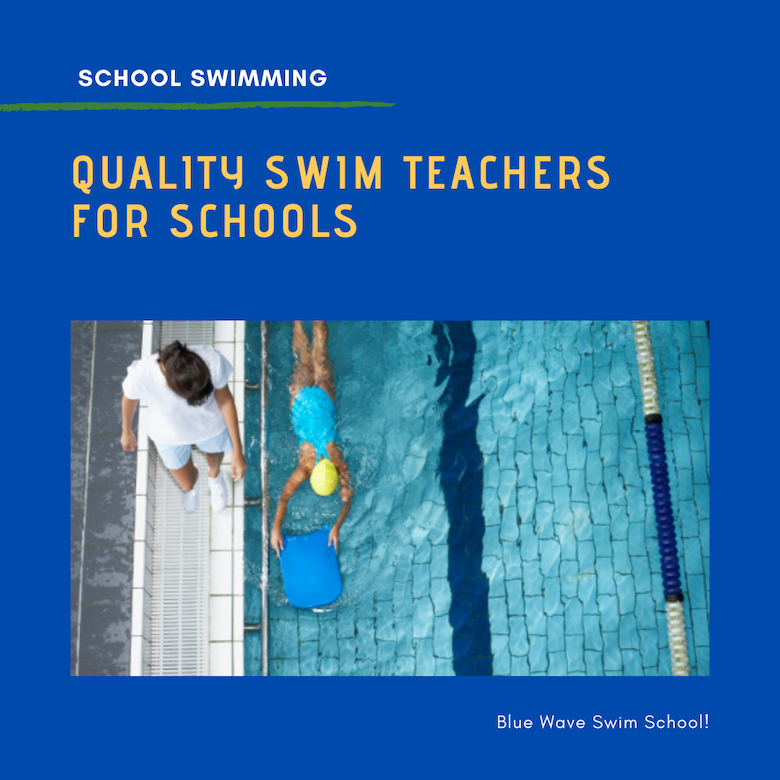 Our swimming teachers can come to you and teach at a time that fits in with your schedule; ensuring minimum time is wasted and without the hassle of going off-site for lessons or travelling too far.
Our teams can travel within a 25 mile radius of Wimbledon and all of or teachers and Swim England (ASA) or STA qualified and 
DBS checked.
Our swim teachers have attended local schools in Wimbledon to enable the inclusion of swimming in the timetable and save budget and time by cutting out transportation.
This has proven to be very popular and lets the children have fun and learn by doing something different and try something they may otherwise have little chance to experience.
One of Merton's outstanding schools, Bishop Gilpin, is one of the local schools that we had a pleasure to work with in 2019. Blue Wave Swim supplied the swim teachers and taught all of their Year 2  school swimming lessons during 2019 Summer term.
Here is what they say about our services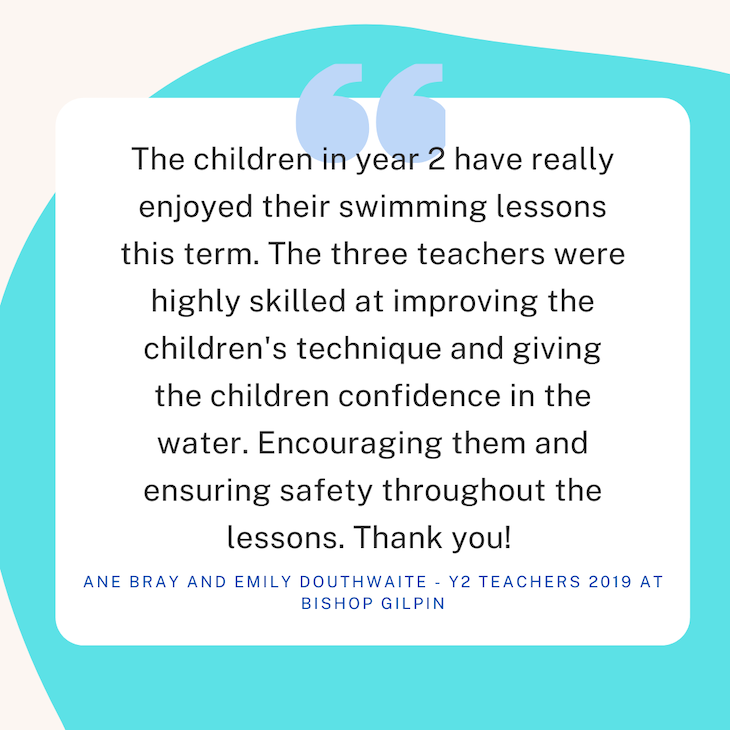 Would You Like Our Coaching?
If you are a school (or nursery) and wish to contact us and discuss how we can hep you by supplying DBS checked qualified swim teachers, please call us 0208 090 1415 or email:info@bluewaveswim.co.uk or