VENUES AND TIMES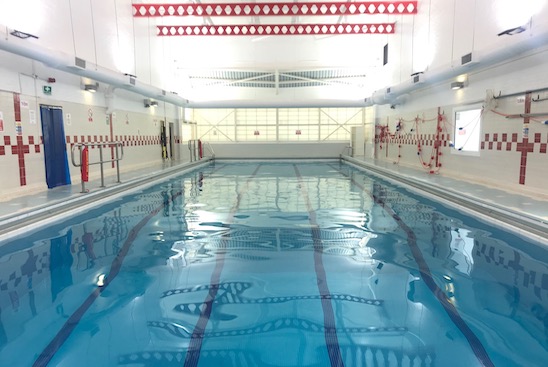 Swimming Pool in Southfields
Aspire Centre's swimming pool in Southfields (SW18 5JU) is the venue for our school holidays crash courses. The next course will be for 2022 Summer Holidays for 4 weeks. This centre has an indoor 25 metre indoor heated swimming pool with free carpark. It's easy to get to by Bus 156 from Wimbledon or Clapham or by tube. The closest station is Southfields station (District Line) which is 10 mins walk. Water temperature is at 29°C throughout the year with two separate and big male and female changing rooms. The shallow end of this pool is 1 meter deep and the maximum depth in the deep end is 3 meters. We'll run our swimming crash courses Mondays to Friday in the morning time. It is a three-lane 25 meter pool allowing plenty of space for teaching all levels. We are able to teach and practice all swimming skills from complete beginners level to advance skills like diving  in this pool. We offer children and adult swim lessons (1:1 for adults) during school holidays . All stages of  (stages 1 to 8) of Swim England NTSP.
VENUES AND TIMES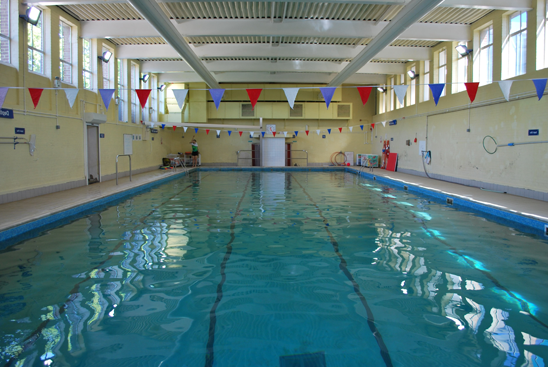 Swimming Pool in Wimbledon
2022 Spring term at Wimbledon College runs from 23/04/2022 to 16/07/2022. It has a 25 metre indoor heated swimming pool with the water temperature set at 30°C throughout the year. The pool is 10 metres wide which means there are four lanes allowing plenty of space for stamina training and races. There are two spacious and separate changing rooms at this venue. One is allocated for boys/men and one is for girls/ladies' usage. Both changing rooms have their own warm showers and toilets. There are no lockers at this facility but each changing room has plenty of hangers/hooks to hang clothes and bags. Venues Time: Saturday lessons run from 2.30 pm to 5.30 pm
VENUES AND TIMES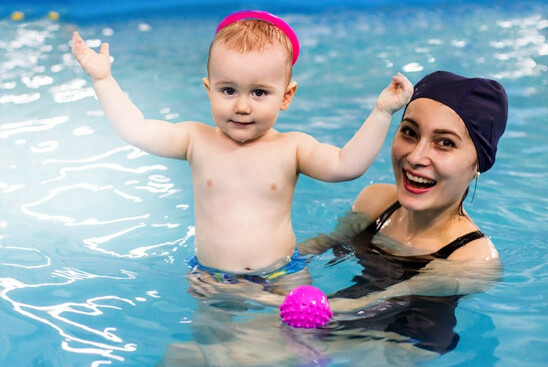 Swimming Pool in Putney
On Thursday morning we offer baby and toddler swimming are held at the teaching pool of Putney Leisure Centre which has water temperature of 31 C. Baby Swimming and Toddler Swimming classes at Putney Leisure Centre, in Putney, London borough Wandsworth, South London. Thursdays mornings classes are suitable for children from 16 weeks and above (max age is 4 years old). 2022 Spring Term Date: Thursday 06 January to Thursday 31 March 2022 The address is: Putney Leisure Centre, Dryburgh Rd, Putney, London SW15 1BL.A walking distance from Putney train station. Access by car is also easy and there's free parking on site. Free parking for two hours. The has been an extensive preparation done both by Putney Leisure centre and us to make sure our lessons can be done in a COVID-secure environment.
WHY DO PARENTS THINK WE ARE GOOD?
HEAR IT FROM OUR PARENTS