We Have Qualified Swimming Teachers To Teach School Swimming 
Swimming builds up confidence in children. We believe school swimming should be safe, fun and help children to learn an important lifeskill. School swimming can be great PE lessons because swimming is fun and it is more fun when children are surrounded by their friends.
Swimming and water safety has been a statutory element of the national curriculum for physical education (PE) since 1994 in England. Based on the national curriculum, it is expected all children to be able to swim 25 meters before leaving primary school.
Unfortunately, many schools don't offer school swimming anymore. Every year, one-third of primary school children leave school every year unable to swim. A study in 2017 showed  250,000 children left primary schools that year without being able to swim or knowing the basics of water safety skills. The main reason provided was 'lack of sufficient quality swim lessons'.
We Help Schools with the Delivery of School Swimming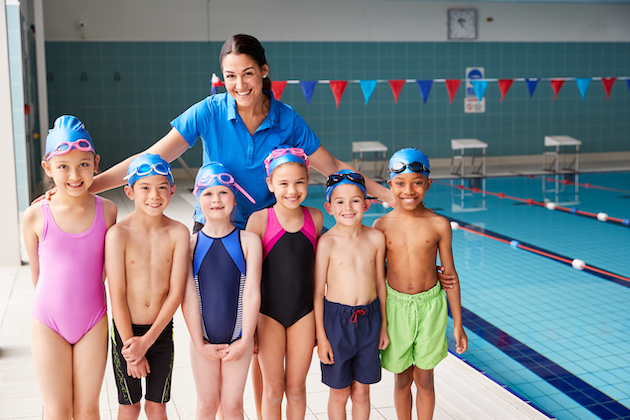 If your school has a pool or you have access to another pool closely, our swimming teachers can come to you and teach at a time that fits in with your schedule; ensuring minimum time is wasted and without the hassle of going off-site for lessons.
Our teams can travel within a 25 mile radius of Wimbledon and all of or teachers and Swim England (ASA) or STA qualified and 
DBS checked.
Swimming is one of the few sports that exercises the whole body, with almost no risk of injuries. What's more, people can swim all their lives. It makes swimming one of the easiest ways to stay in shape, both physically and mentally, whatever your age. Giving children this gift at an early stage, as part of their formal education, will never stop benefiting them. 
Our swim teachers have attended local schools in Wimbledon to enable the inclusion of swimming in the timetable and save budget and time by cutting out transportation.
This has proven to be very popular and lets the children have fun and learn by doing something different and try something they may otherwise have little chance to experience.
Here is a testimonial from one of our local outstanding schools in Merton, Bishop Gilpin, where we taught all of their Year 2  school swimming lessons during 2019 Summer term.
"The children in year 2 have really enjoyed their swimming lessons this term. The three teachers were highly skilled at improving the children's technique and giving the children confidence in the water. Encouraging them and ensuring safety throughout the lessons. Thank you!" ~ Jane Bray and Emily Douthwaite – Y2 teachers 2019 at Bishop Gilpin
For Nurseries
For learning to swim, we always say "the younger, the better". Swimming lessons are a good environment for pre-schoolers to interact with other children, socialise and get confidence with interacting with teachers. Literally, good preparation for school.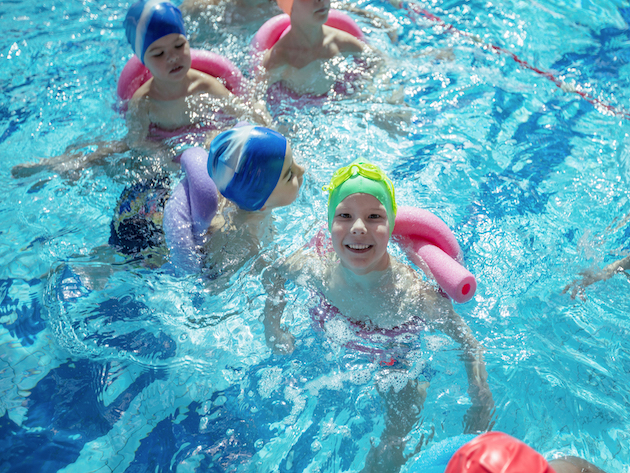 Younger children, aged  4 years old and under, are particularly at more risk for water-related accidents specially when they don't know how to swim. Therefore, swimming lessons are vitally important for pre-schoolers to minimise the risk of drowning.
We have a great teaching team who know how to teach very young children and provide fun and engaging swimming lessons.
We Can Provide Swim Teachers to School Swimming And Nurseries 
Are you a school or nursery? Are you looking for qualified and DBS checked swimming teachers for swimming lessons for pre-schoolers or school-aged children?
We would love to help schools and nurseries.  We can help by providing swimming lessons and professional and caring swim teachers to deliver your lessons. Reach us via email: bookings@buewaveswim.co.uk or call 0208 0901415.