Benefits of Swimming Classes for Kids
Swimming is a great activity and provides children to have fun and be active at the same time. However, kids get to the point to be able to enjoy swimming specially family swims, they have to learn how to be comfortable in the water, enjoy water-based activities and swim with confidence. That is where swimming classes come in.
If you are thinking about enrolling into swimming classes for your kids near you but, are not fully convinced that they need them, here are our reasons for helping you to make up your mind about registering into kids swimming classes:
Swimming Classes Are Good Exercise
When your kids start school normally they can do many things that they couldn't have done when they are much younger and one of them is about going to swimming classes which doesn't require parents to be in water with them.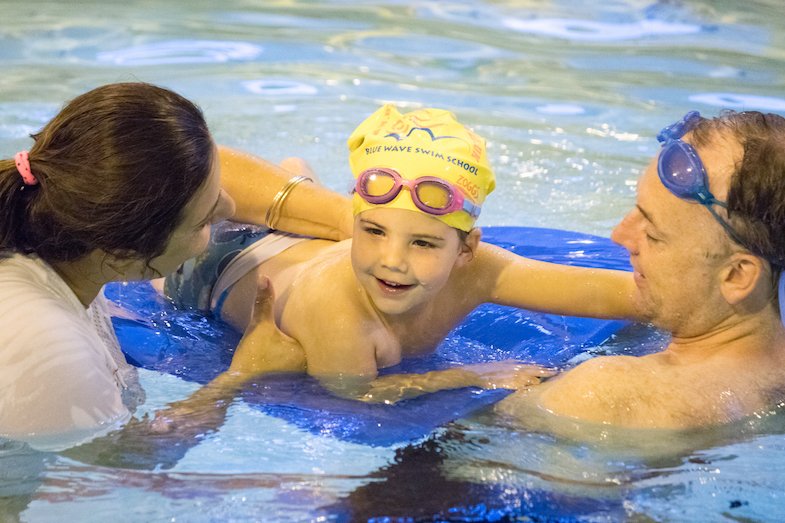 Swimming independently-without having the support of a parent in water- means kids have to start moving their legs and arms much more to travel in water rather than relying on parents to move them from one end of the pool to the other.
More movement means being more physical activity and getting more exercise done per class. So swimming classes can help your kids to get fitter, stronger and more active. At our swim school children can start having swimming lessons independently from their parents from age 3 years old.
Learning A Valuable Lifeskill
Most parents agree on their children need to learn how to swim. However, as summer starts approaching, it's something that comes to mind. Something that sometimes gets overlooked, the whole process of learning to swim like any learning process brings joy, challenge and excitement.
Pre-school kids are little sponges who absorb knowledge and develop their fine motor skills everyday.
By attending weekly swimming classes, they are helping train kids' bodies and memories in the necessary skills to learn to swim. We want our swimmers to come to the pool consistently.
Consistency in swimming lessons helps to form 'muscle-memories'.
When a swimming teacher asks kids to do something repeatedly till they do it right, it is part of the process for learning any skill properly. Practice makes perfect.
School-Age swimmers have a greater motor control and concentration span, so building on their foundation muscle memories we are able to refine their skill and build their strength in the water.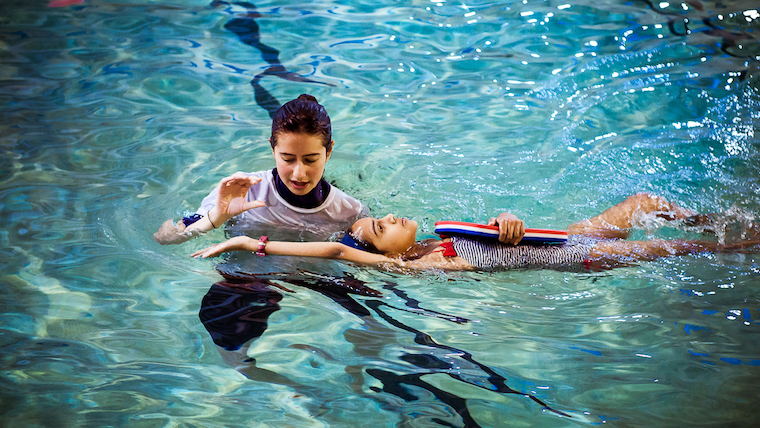 Swimming classes are not like football or netball where kids can practise at home or in a park with a ball, goal or hoop. Swimming classes for kids are about being in the water with a qualified swimming teacher and repeating level-specific exercises to learn different parts of a competitive stroke like backstroke or frontcrawl properly.
Kids Can Have Fun During Holidays
No matter where you live, it is very likely that there are leisure centres, indoor swimming pools, water parks, lidos and beach within an hour's or so drive of your house. For example, in London, there are several outdoor swimming pools and leisure centres (with water slides) which don't necessary need monthly memberships that kids can enjoy during school holidays. When your kids know how to swim, you can take them to these nice pools specially during school holidays and enjoy 'pay-as-you-go' sessions.
When summer starts rolling then going to the beach and lakes to swim could be a great source of joy and healthy activity. There are lovely beaches that London-based families can visit.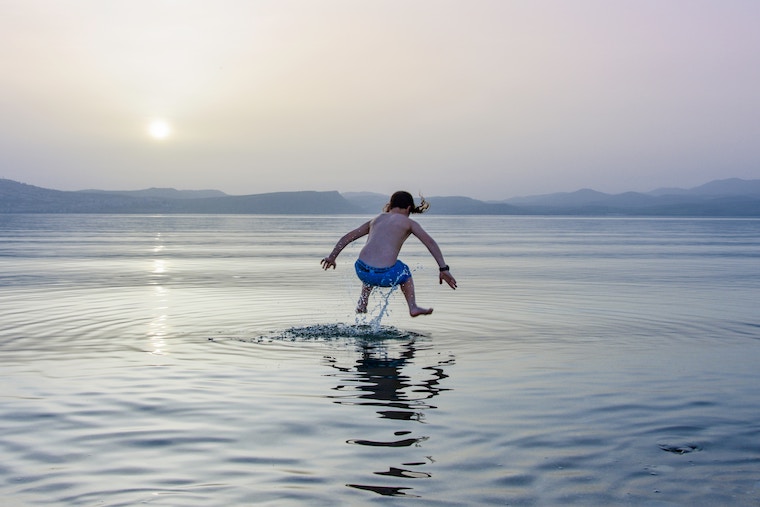 If you haven't tried Little Hampton beach during summer, please do. It is only about one hour drive from Wimbledon (south London) and beaches on warm days are just FANTASTIC.
Don't Delay Swimming Classes
So, I think by now you don't need any further reasons to go ahead and enrol into swimming classes for your kids.
If you live in south London and specially within Wimbledon area, we offer swimming lessons for all ages; babies, toddlers, pre-schoolers, school-aged and even adults. Private and group lessons.
---