Benefits of Baby Swimming Lessons On Physical Development
Baby Swimming For Promoting Physical Development
Did you know baby swimming happens to be more than just having quality time for you and your baby in water and enjoying splashing around in the pool?
A scientific study in Norway has shown children who start swimming as babies, have better body balance and better gross motor control skills like grasping things compared to non-swimmers. When babies participate in well-structured baby swimming classes, the difference in balance and motor skills stays even when children are five years old. Water babies outperform their peers in many important milestones based on research from the Norwegian University of Science and Technology (NTNU).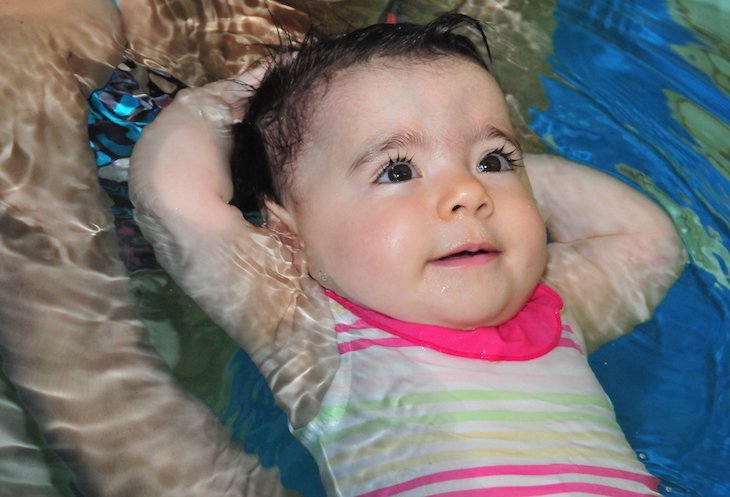 Prof Sigmundsson from NTNU and Prof Hopkins, a psychologist from Lancaster University, have shown that baby swimming is good for having a better balance and movement in babies, toddlers, and young children. Prof Sigmundsson and his colleagues' research was published in 2010 in a journal called 'Child: Care Health and Development'.
Are you surprised at all by the findings of this study?
All human beings learn through their bodies from birth. Water is a nice and gentle environment for babies to practice different physical activities like kicking, paddling, catching and throwing. All these activities can benefit overall physical development.
At Blue Wave Swim School, in our baby swimming classes, we use plastic, soft and colorful balls, and toys to practice catching and throwing with babies and toddlers. So, now we have scientists also proving the evidence for the importance of doing all these fun activities for babies.
Water is a great medium for boosting the physical development of young children. Movement in water is like gently massaging muscles which is also relaxing for babies.
How good is that!
We are more than happy to spread the word.
If you enjoyed reading this article and like to join our newsletter to get regular tips please sign up here.
Would you like to see a clip about our baby swimming lesson? We thought so…
Enquire About Our Swimming Lessons
---