Private (One-To-One) Swimming Lesson
One-to-one or private swim lesson is very popular choice.
Why Booking Private Lessons?
Sometimes a child or an adult would prefer or need 100% attention of a swim instructor during each lesson. In those cases, we don't think  our group lessons will be a good choice. and we recommend our private swimming lessons.
Our private lessons are popular by people:
who are particularly nerves about being in and around water

are more keen to have a faster way to learn and progress
In our private swim lessons, a swim teacher is able to spend all of the lesson time with only one swimmer and use the whole of lesson time to mould the activities and practices around the needs of one swimmer.
This way, swimmers can have a far more personalised approach.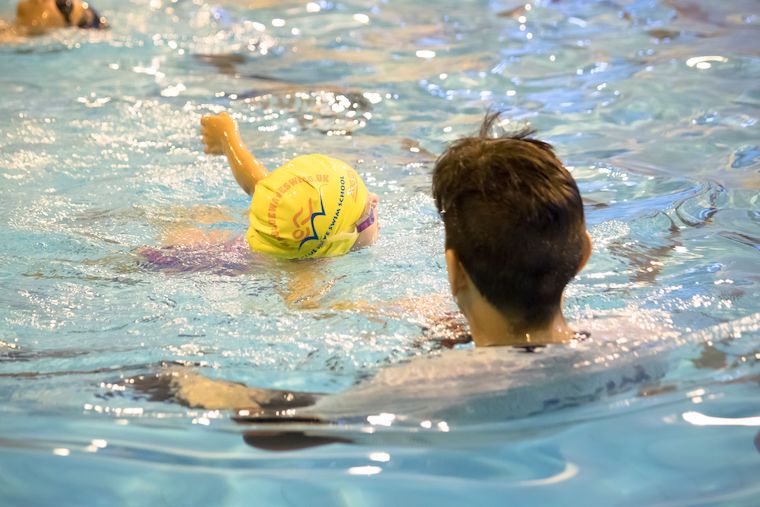 We offer private (one-to-one) swimming lessons to all ages, including adults.
Semi-Private Swimming Lessons
The semi-private classes  are lessons for two or maximum three swimmers. One-to-two lessons (only two swimmers with one swim teacher) or one-to-three classes (3 swimmers in a lesson with one teacher). These lessons can be offered to siblings or friends who would like to share lessons.
If you have a child and you don't know another family who would want to share lessons with you, sometimes we can help.
If you are particularly interested in booking semi-private classes, please enquire about the possibility and wishing us to make the arrangement, please get in touch directly.
Learn more About Other Lessons