The Real Benefits of Baby Swimming?
Baby Swimming has so many benefits for parents and babies and here is why:
Finding time to do everything is a big challenge these days and picking the best activities to do for your little ones isn't always easy. But knowing which activity to do to get the most benefits, can make all the difference. When your baby isn't old enough to walk, it is O.K if you start to question how useful swimming classes can really be?! There are many parents who cannot see any point in doing baby swimming lessons because they know babies are too young to actually learn to swim or any other sports as it happens.
But there are so many advantages which come from splashing around and gliding through the water beside the fact that your little ones would just love to be with other babies.
Why Baby Swiming Lessons are better for You and Your Baby than visiting your local Pool Casually?
While there are tremendous benefits to taking your baby to a public pool on your own, formal group swim lessons are important, too. Baby swimming experts believe that infant swim time makes young children comfortable in the water, thereby increasing water confidence and learning to swim easier later on in life. It has been shown that in children aged 1 to 4 years old, swim lessons can significantly reduce your child's risk of drowning for multiple reasons.
Due to delicate immune systems, doctors typically recommend that parents keep their babies from chlorinated pools or open water until they're at least 4 months old and are fully immunised.
But you don't want to wait too long to introduce your child to the pool. Children who don't start swimming- informally or formally-until they are pre-schoolers or at school, tend to be more fearful and negative about swimming.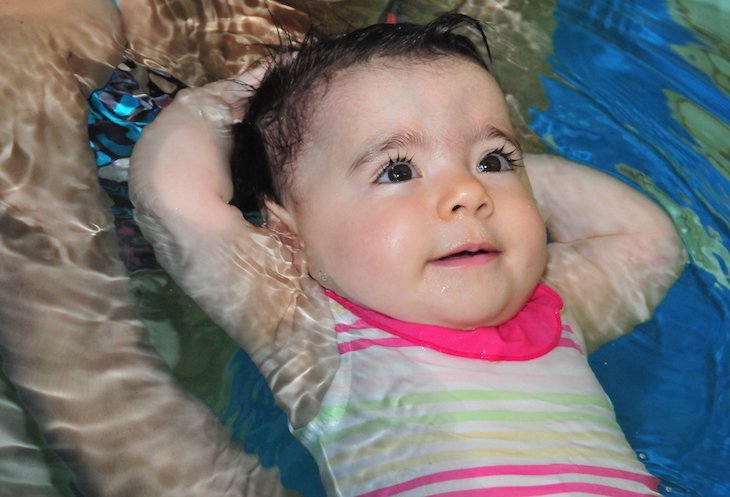 Cost-Benefit of Baby Swimming Lessons
One of the biggest benefits of baby swimming is babies are introduced to water before they have been conditioned very much by their environment. The older we are and longer we live, the more likely we develop fears that are conditional and have been transmitted to us by the environment and the people who surround us.
For example, pre-schoolers are usually very resistant when you start teaching them back floating but, it is so easy to teach the same thing to babies. Babies usually effortlessly float on their backs which could be a key life-saving skill as well as an important skill that everybody has to master in order to become a confident swimmer.
So, there are tangible and obvious benefits in baby swimming
Join our Baby Swimming Classes for Autumn
If you wish to start baby swimming but, you are not too sure if it is worth spending your time and energy on, why not first read our blog on the 10 most popular questions asked by parents, about baby swimming.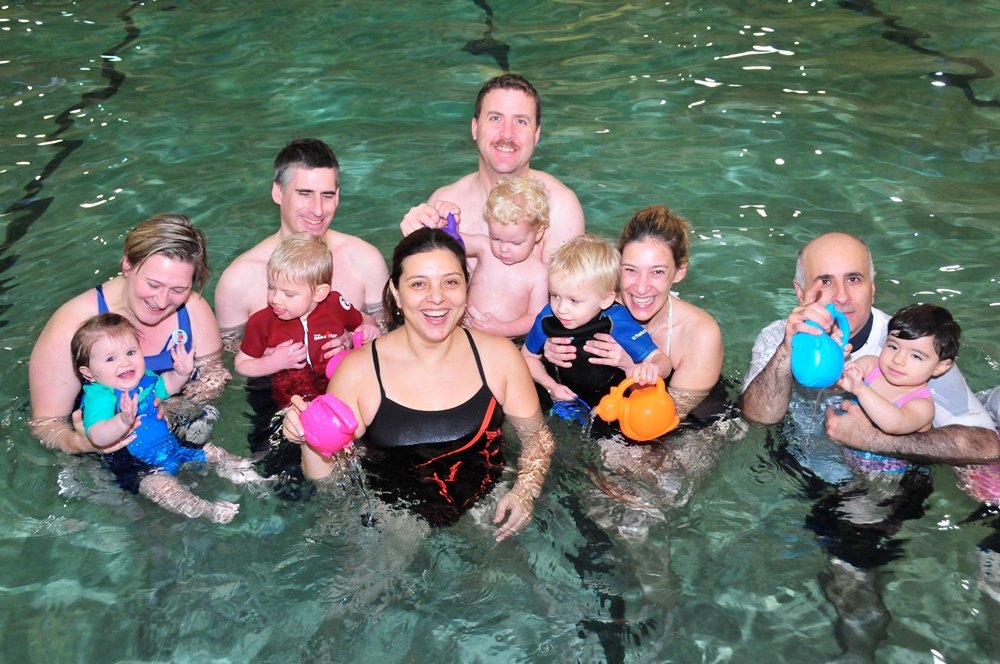 You can get in touch with us to enquire about our baby swimming classes which starts on 8th of September by calling 0208 0901415 or
---