Why Can Swimming Make Children Happy?
Can Swimming Make Children More Happy?
This week (4-10 February 2019) is Children's Mental Health Week. Regardless of age, Mental health is an important part of our overall health and these days parents pay a great deal of attention to their children's happiness.
A happy child is active and expresses positive emotions and feelings at home, school and enjoys being with friends and family.
Play is an essential part of every child's life and it is vital for the enjoyment of childhood as well as social, emotional, intellectual and physical development of children.
Sport- which is structured play- can have an important role in making children happy. Swimming, in particular, could help children to feel very good about themselves and here are the reasons:

Improves Mental Health:
We know water-based activities and specially swimming improve mental health, mood and helps us to feel good. Based a new study, commissioned by Swim England, swimming significantly improves mental health. Swimming has shown to reduce the level of anxiety or depression in 1.4 million adults in Britain.
Prof Ian Cumming, the chair of the Swimming and Health Commission, explained: "Physical activity in any form can have a positive impact on a person's mental health, but swimming is unique because the buoyancy of water ensures everyone is able to take part at a pace that suits them."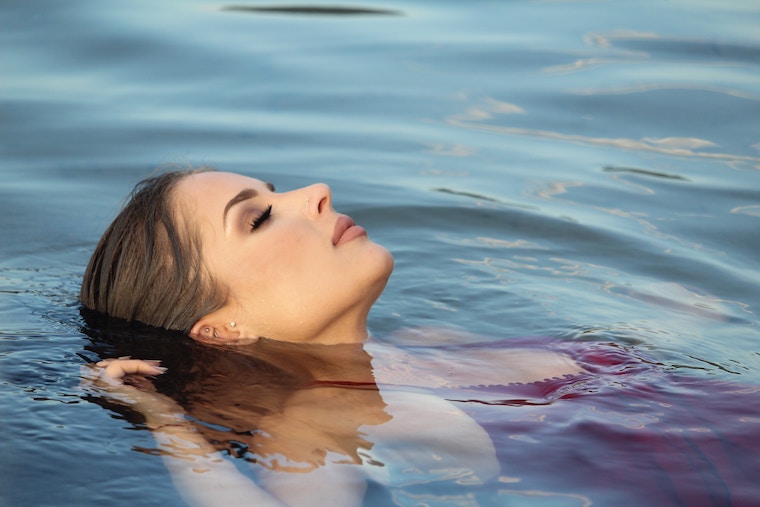 There are also reports on how sea swimming in cold water can boost mental health in adults.  Cold water swimming in the fight against depression has shown to be effective. But, you may ask whether children can get the same benefits from swimming like adults? Can swimming actually bring happiness and joy to a child's life?
The answer is YES and here is Why:
What We Know About Children's Mental Health
A survey of 1,323 schoolchildren by The YouGov in Britain determined how feelings of being 'worried or sad' affected children's wellbeing and behaviour. This survey showed more than one in four (27%) children participated in this survey didn't want to be around others due to being "worried or sad".
It is also reported that at any one time, 1 in 10 children and young people have a diagnosable mental health problem, and knowing that most adolescent and adult mental illness can be traced back to childhood, paying attention to children's happiness should matter a lot.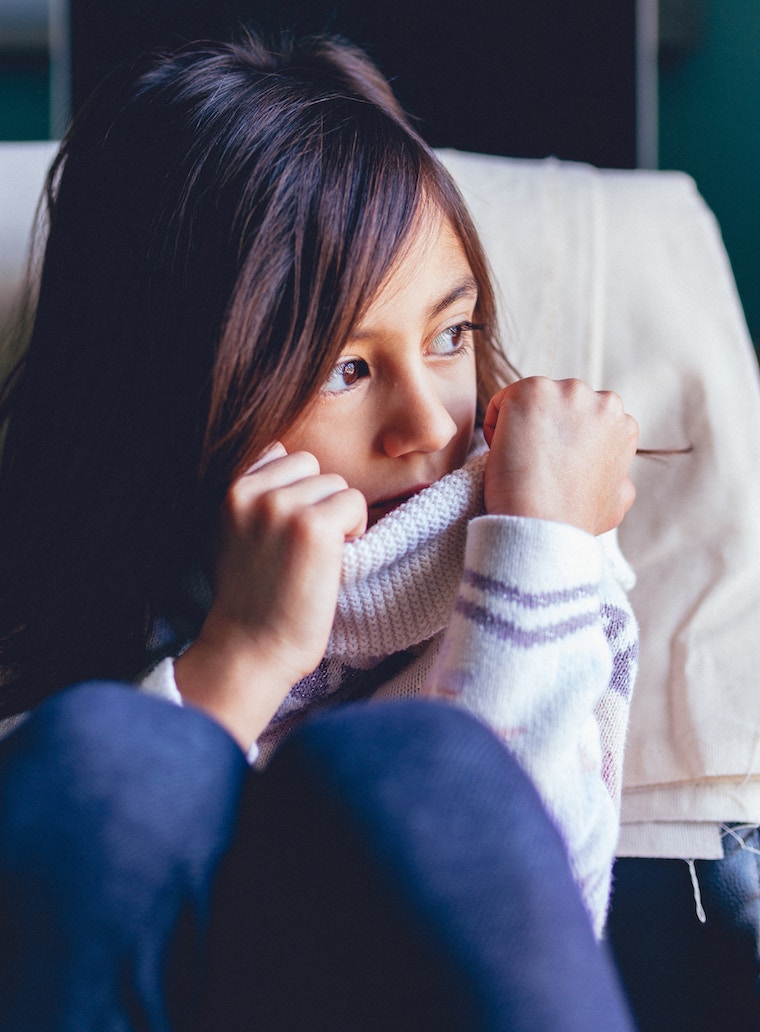 Mental Health Foundation advice is: 'people must take a life-course approach to mental health because good mental health begins in infancy.'
How Swimming Can Make Your Children Happy
Many think there is a link between the increase in "Screen time" and the rise in mental health issues specially in children and teenagers. Parents (and some health professionals) fret that young people who bask, zombie-like, in the cold glow of the television, computer and mobile-phone screens could be storing up a range of social, physical, mental and cognitive problems for their future selves. These days even toddler spend too much time in front of the screen. All the times spent steering daily at smartphones, tablets, desktops, laptops and TV added together, is the "Screen time".
We know children can stay entertained and busy with tablets and smart phones for hours. The major issue is that these devices keep children isolated and stop them from being actively interacting with other humans. So, no wonder too much screen-time is not good for children's mental health and their social skills.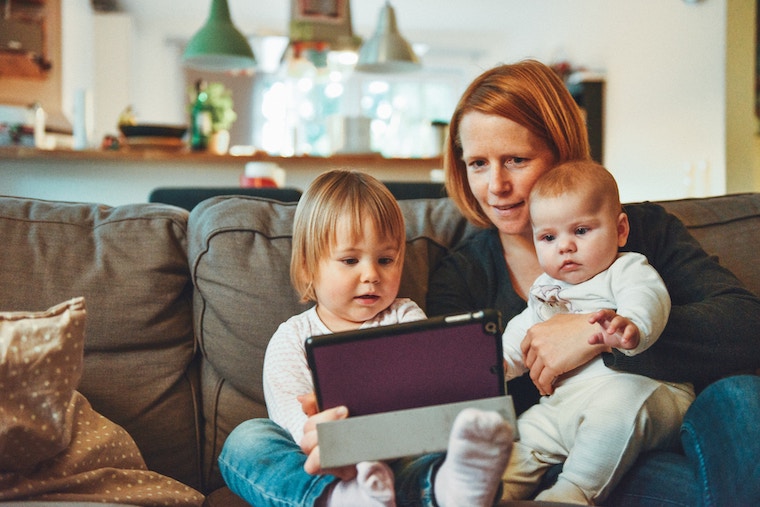 Going to a swimming pool means that there cannot be any "screen time". Period! Plus, the natural buoyancy of the water itself makes swimming a more relaxing activity than other types of exercise for children.
In addition, the Centers for Disease Control and Prevention in the U.S. found that people generally tend to exercise for longer periods of time while swimming.
Could Swimming be the Secret To Raise a Happy Child?
We know swimming can significantly improve overall mood, and help combat depression. There is enough robust evidence for the significant improvements in health and quality of life that swimming produces. I guess there isn't that much doubt about joyfulness of swimming for children. Nothing can boost our mental health more than an activity which is both joyful and healthy.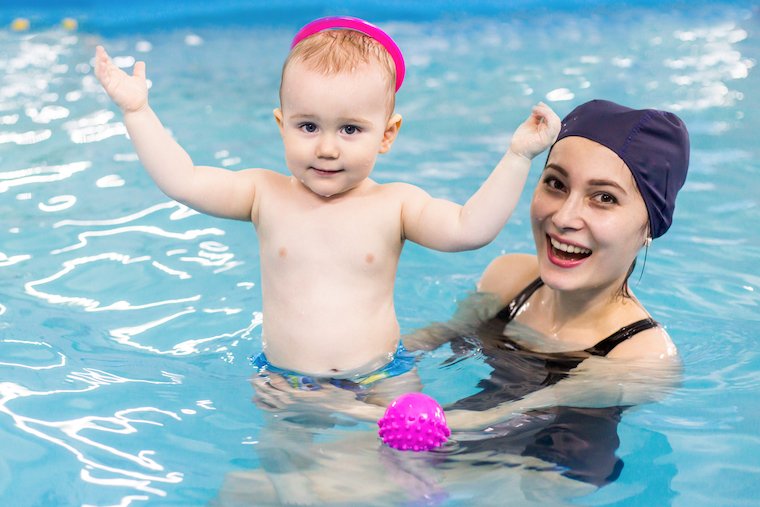 Majority of adults I have met in my life have told me at least one happy childhood story which included memories of splashing around in the water with their parents, siblings, cousins or friends in their local pools or family holidays.
So, opportunities to form fond memories is another bonus which swimming can offer- how good is that?
Learn to Swim
Swimming is one of the best leisure activities for families in the U.K. A child who loves water and swimming, looks forward to every opportunity for a family swim or during holidays. Remember, the enjoyment of taking your child for a family swim or to beach holidays, is 100 times more for the whole family, if your child is a confident swimmer. And, that is where swimming lessons can help.
---