6 Amazing But Less-known Benefits of Half-Term Intensive Swimming Lessons
October Half-Term Intensive Swimming Lessons Are Ideal for your child's break And Here's Why: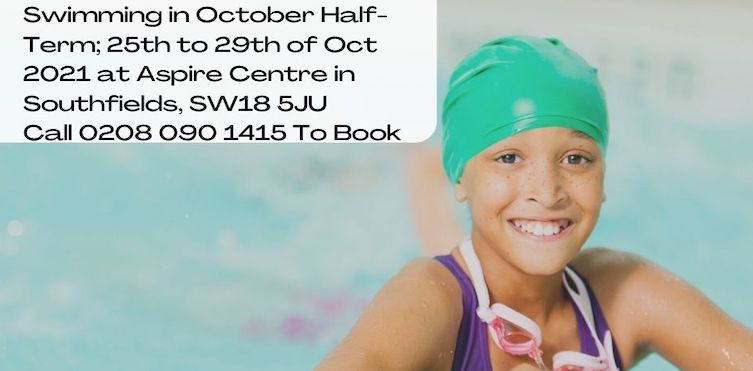 October has arrived and who would believe that school half-term break is almost here. We're in the week 6 of our 2021 Autumn term and it's been a great joy to see our regular swimmers back in the pool as well as welcoming new learners to our swimming programme in Wimbledon and Putney. It's now almost middle of October and it's time to turn our attention to our October half-term intensive swimming lessons!
Are you still thinking about what to do this half-term?
With days getting older and shorter, it makes sense to think about activities that can be done indoors, somewhere that warmer temperature is guaranteed.
If you are looking for something indoorsy and fun to do, when your children can have plenty of chance to release their energy, surely swimming lessons should be part of the list!
Swimming lessons are where fun and learning a lifeskill are definitely mixed together.
What can you expect from our October half-term intensive swimming lessons!
Fun ✅
Plenty of exercise and staying activity ✅
Learn a lifeskill ✅
Boosting water confidence ✅
Improving technique ✅
Keeping away from all screens and digital devices ✅
Are we ticking the right boxes?!
If yes, here are the details about our October half-term swimming crash course:
Intensive Swimming Lessons at Pool in Southfields, Wandsworth, Southwest London:
We will run our October half-term intensive swimming lessons
at Aspire Centre in Southfields.
Aspire centre has a great 25 meter pool with a nice shallow end which makes it perfect for teaching beginners. with the deep-end of 2.5 meter, we can do all sort of activities including diving and treading water.
Dates And Time for October Half-Term Intensive Swimming Lessons
25th of October to 29th of October 2021.
From 9 am to 11 am.
October crash course will include 5 lessons over 5 days which will run from Monday 25th of Oct to Friday 29th of Oct 2021, everyday.
We will only offer 1:1 (private), 1:2 and 1:3 lessons in our October crash course.
October Intensive Swimming Lessons Fees
You can see our fees here.
Who Would Benefit Most From Intensive Swim Lessons?
Nervous Swimmers: Intensive swim lessons are particularly useful for those children who missed out on swimming over the COVID period and now struggling with their confidence in water.
Late Starters: Crash courses are also ideal choice for children whom couldn't start off their swimming lessons this Autumn due to lack of space in termly weekly lessons.
Swimmers Who want To Improve Their Technique: Excellent way to improve technique or learn a new stroke in a short space of time.
There are so many ways intensive swim lessons can help your children.
Extra Benefit of October Half Term Intensive Swimming Lessons For Families with More Than One Child
Majority of families with 2 or 3 children also tell us the option of 1:2 and 1:3 lessons are the ideal for their children who can share lessons with each other. So, it minimise the time parents needs to hang around for all of their kids to have swim lessons.
Do you think we can help you with swimming over half-term?
Just call us on 0208 090 1415 or go  below 👇 to contact us.
This article was written and published on 01/08/2021 by Marjan Moosavi. For any enquiries, please email:info@bluewaveswim.co.uk or go to contact page.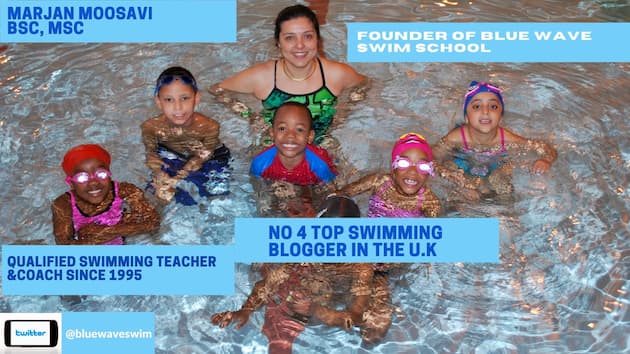 Stay in touch with us by joining our monthly newsletter.
Newsletter (sign up post lockdown)
---