Blue Wave Swim & Business Awards 2019
Blue Wave Swim School recognised again in 2019 at the Best Business Awards
We're more than a good swim school; we are an award winning swim school in south London! Blue Wave Swim School was the finalist for three main awards in Merton (Wimbledon) and Wandsworth in 2019. Let us to tell you more on why!
When you run a business like Blue Wave Swim School, teaching children to swim is only part of the job. Sure, it's essential to make sure that our professionally-trained teachers run classes that are progressive, technical and above all, fun. However, I also have to operate and market the business effectively. That's why it's a real thrill to be nominated for three awards at the Merton Best Business Awards 2019 and the Wandsworth Business Awards 2019. These awards are decided by the Merton and Wandsworth Chambers of Commerce.
Marjan was nominated for Entrepreneur of the Year at both the Merton and Wandsworth awards, as well as Top Woman in Business at Merton. It's an honour to be in contention for these prestigious awards. It's not about winning, it's about being recognised and have influence.
The Blue Wave Swim Story
You may ask what it takes to be an award-winning swim school and what could be the difference. So, We need to tell you the backstory. I have been teaching and coaching swimming since 1995, starting Blue Wave Swim School in 2019. At Blue Wave Swim School, we teach everyone the valuable life skill of swimming, from babies aged four months and upwards, all the way to adult level.
We receive more than 5000 visits to the Blue Wave site every month. Many of those visits come from adults specifically looking for lessons for themselves. Maybe they have been fearful of water all their lives and want to change, or they need to improve their front crawl technique in time for a triathlon. Whatever it is, Blue Wave Swim School can help.
We offer swimming lessons in two London boroughs, Merton and Wandsworth. If you're looking for a good swim school in the Wimbledon or Wandsworth areas, Blue Wave Swim School is the best choice.
Our Mission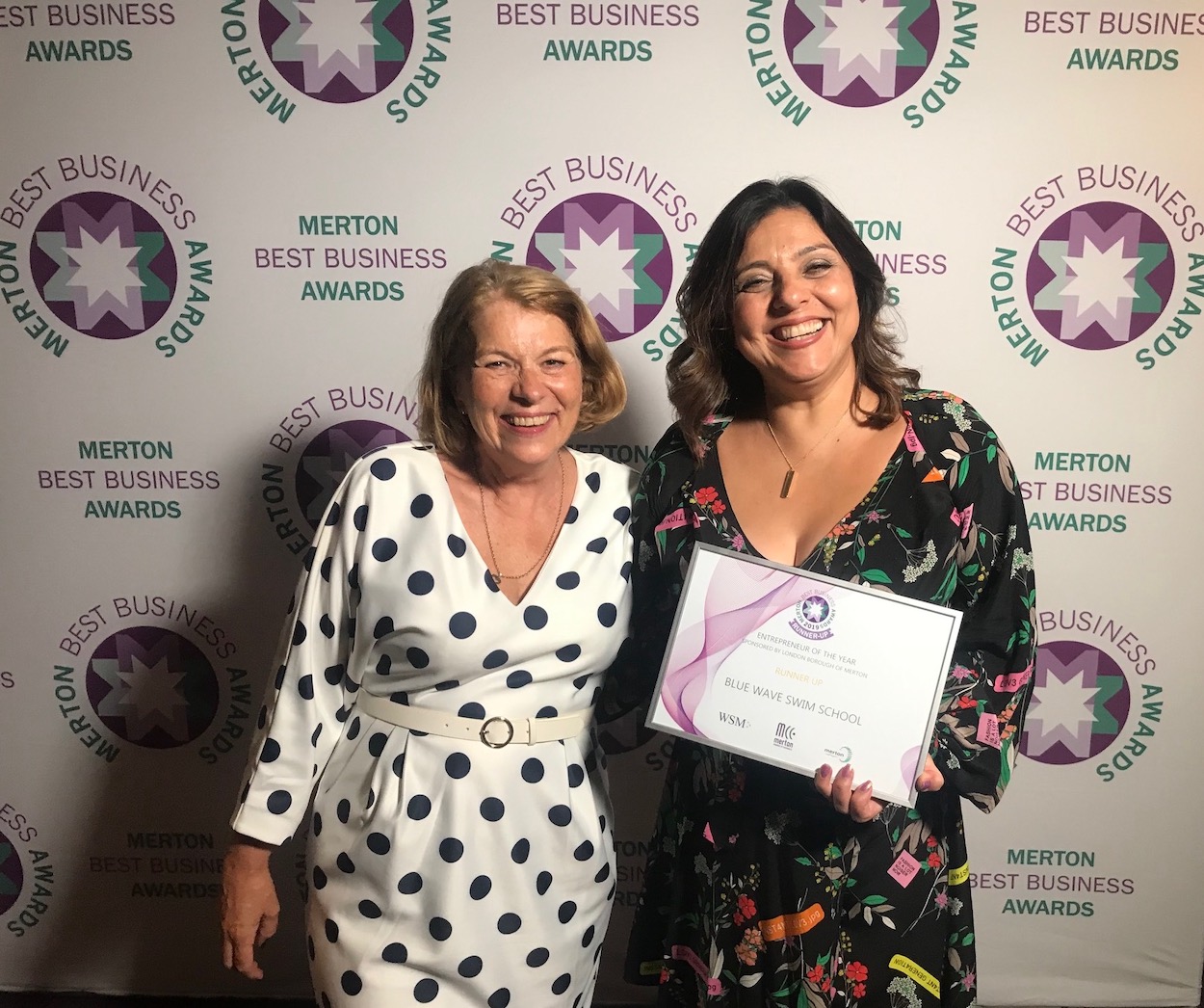 The mission that drives everything at Blue Wave Swim School is to educate people about swimming. Swimming brings so many benefits to your physical and mental wellbeing; we want to tell the world about it! We hope that after finding out about these benefits and the process of learning to swim, you'll choose Blue Wave Swim School to teach you or your children to swim.
One of our primary methods of promoting this method is social media. People can find out about Blue Wave Swim School through traditional methods, but social media gives us an excellent opportunity to be ourselves. For that reason, we invest a lot of time and energy in maintaining a profile on platforms like Facebook, Twitter, Instagram, Pinterest and YouTube.
Our approached was recognised last year (2018) when Blue Wave Swim School was a finalist in the Wandsworth 'Best Business in Social Media and Marketing' category at the Business Awards.
Our 'We Answer Your Questions' Blog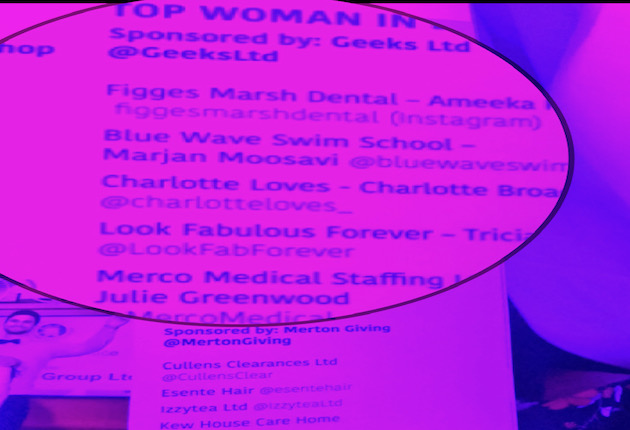 When you come to Blue Wave Swim School, you'll immediately notice the difference. We truly believe in education and loathe mediocrity. For us, the best form of marketing is providing free education about swimming. That's where the Blog comes in.
I started the blog in 2014 as a way to write about my passion for the benefits of learning to swim, as well as promote Blue Wave Swim School. When I talk to our pupils or their parents, it's clear that people have a lot of questions about swimming. They have received a lot of mixed messages in the past and are confused about the right path to choose. We care about our customers and want to help them make the right choices.
The blog is a great opportunity for me to provide the answers. So, whether it's something about children's swimming, like my recent post about armbands, or something more technical such as this post about practising your 'push and glide', you can find everything you want to know about swimming on the blog.
Our website blog section has been receiving recognition for 3 years in a row . It's been named as one of the Top 10 blogs in the country on the subject of swimming.
Runner Up for Entrepreneur of the Year in Merton
As an award-winning swim school in South London, it's was great to be one of the finalists for three major awards in south London. But, it was even the better results we ever have had in the world of awards because we were the runner-up for one of the awards which was Entrepreneur of the Year in Merton. We are so glad we have come this far and we know so well that it would have been impossible to come this far without our great team of swim teachers and families who have been supporting us for many years.
To find out more about Blue Wave Swim School, call 020 8090 1415 or email info@bluewaveswim.co.uk 
---