After 3 years of age, children can have group lessons without parents being in water with them. To join our group lessons kids should be ready to follow instructions from a swim teacher and happy and confident in water.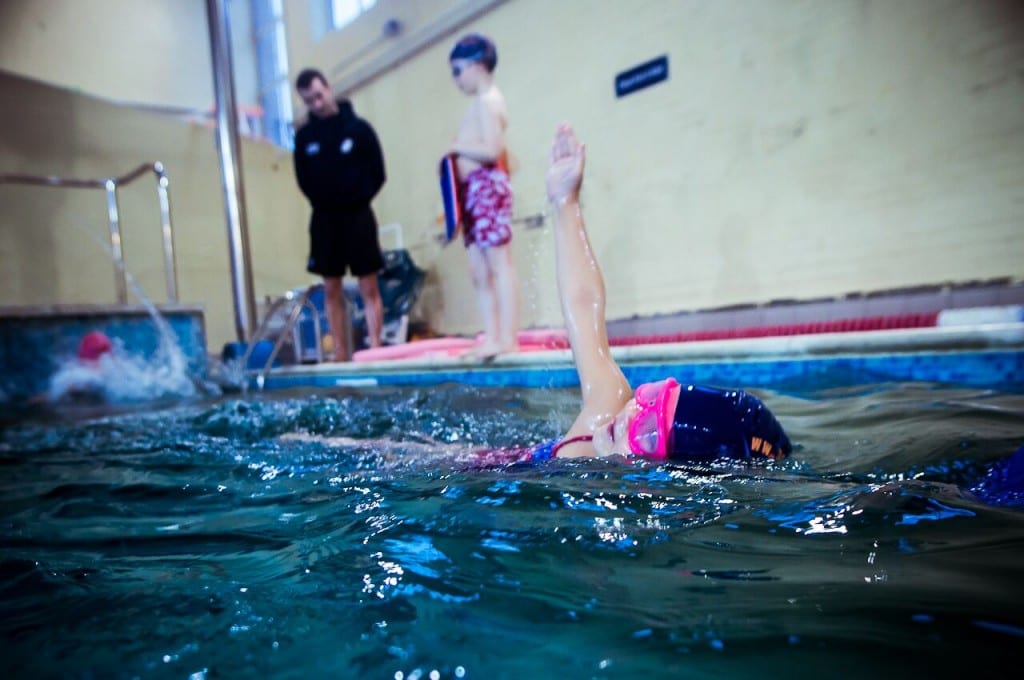 In our group lessons children are grouped based on their swimming abilities and sometimes their age. 
We have different groups for different stages of swimming; from complete beginners (non-swimmers) to advanced level.
Post COVID pandemic, our group lessons have the ratio of maximum 3 children to one swim instructor.
The end goal of our swimming lessons and teaching programme is to teach children all four competitive swimming strokes.
The four main strokes are:
Front crawl, Backstroke, Breaststroke and Butterfly.
In our lessons children also learn other important aquatic skills like diving and treading water.
Children progressively learn different skills and swimming strokes at different stages of our programme. Our aim is to take all of our swimmers to full swimming competency and become well-rounded swimmers based on Swim England definition.
Children who completed our 'Advanced Level' are able to swim all four strokes, swim 200 meters continuously with good strokes, dive from the poolside and tread water for at least 60 seconds.
Other Types of Swimming Lessons