Happy Father's Day To All Swimming Dads
Father's Day is on June 18th this year. It's the one day a year when we celebrate fatherhood. At Blue Wave Swim School, we don't really think it's enough.
Dads have busy lives. They deserve to be spoiled a little bit more often. In fact, we believe at every weekend we should have a 'Father's Day'.
Why? Because that's when most dads have the opportunity to participate in activities with their children. Dads receive so many benefits if they take part in an activity with their children. Whether you are sitting on the sideline and watching your child participate in any activity or you are actually doing it together, kids enjoy your involvement very much. So, what are you waiting for, dads?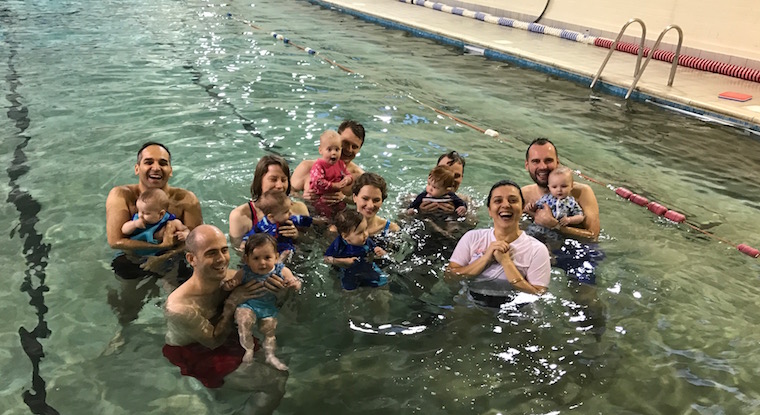 Why you should choose swimming!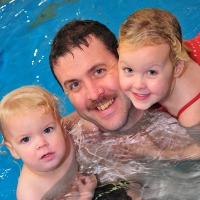 We all know that dads are busy people. They work hard. They don't get to spend enough time with their families. It's difficult to fit everything in. If you're a dad, the best way to make sure you spend quality time with your children is to schedule a weekly activity, that you can enjoy together.
Saturdays are always a good time. There's less going on. You can do fun stuff with the kids, and give mum some time off.
There are numerous sports and activities children can do on Saturdays. In my area there's football, rugby, ballet, drama school, probably dozens more. However, most are drop-off classes. Parents never get a chance to participate in the activities themselves.
Swimming is something dads and their kids can do together. No matter what the age, dads can help kids with their swimming, play games, enjoy the wave machines and slides, and generally just enjoy each other's company for a couple of hours.
Engaging Children in Sport
Taking part in sport together is great for the kids. Scientific studies in Australia proved that if parents participate in a sport with their children, the kids are more likely to stay committed to it. Sport becomes part of their life.
Just make sure you do it right. Focus on the fun of the sport. Help your children practise their swimming, but don't berate them if they can't do it straight away. If they get to the stage where they compete with other children, make sure you don't dwell on the winning and losing aspect of it. Support, don't coach. Praise them when they do their best. Make them feel special.
Remember, your excitement brings a will to stay engaged with whatever is fun for the children.
Science tells us bonding is very important for children's mental health. Children need to form a warm, secure and positive bond with their parents. Parent-child bonding is especially important during the first two years of life.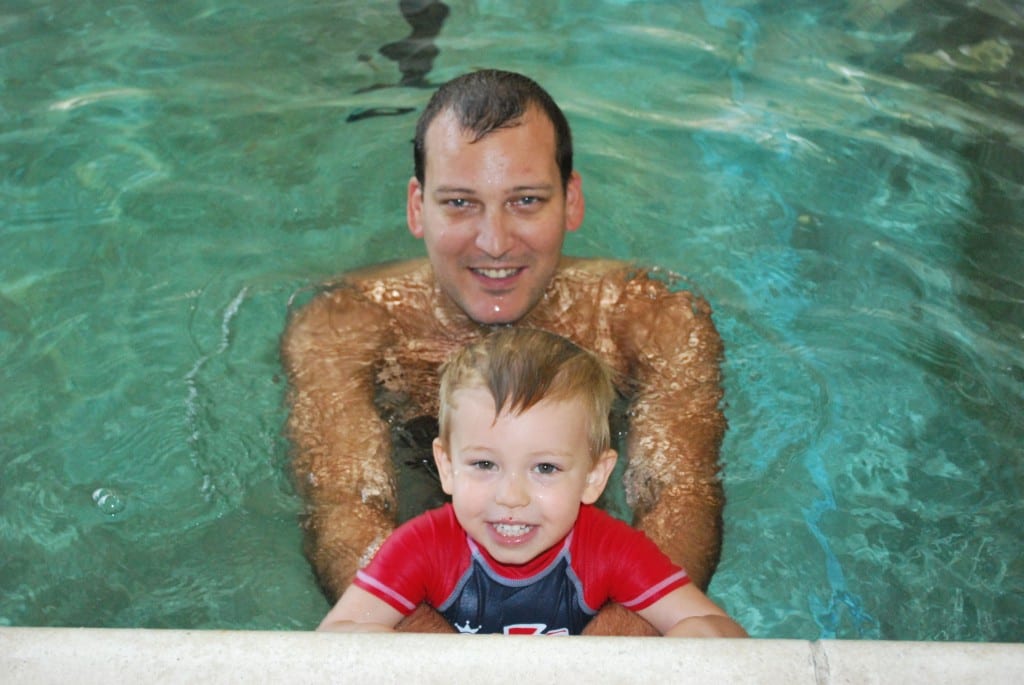 Taking part and learning activities together, like swimming, help children to bond with you. As your child's water confidence grows, and their swimming ability improves, you'll both feel a sense of achievement. It will strengthen the bond between you and your child.
That's not to mention the health benefits of swimming, for both of you. Swimming helps build strength and flexibility. There are cardiovascular benefits and it helps burn calories. Learning to swim helps children be safe around water.
Swimming is relaxing and relieves stress.
Finally, splashing around and jumping in the pool are just as fun whether you're 4 or 40!
Dad, make a conscious effort to schedule a regular time to swim with your children. You won't regret it. Let's have a Father's Day every weekend.
---