5 Water-Safety Tips For Your Summer Holidays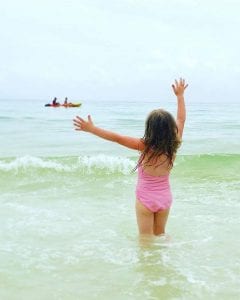 With warmer weather and school holidays on the horizon, most families have already started planning their summer trips. More likely you will be spending your summer break somewhere warm with an easy access to a nice swimming pool or sandy beaches or a lake or river-your family will be around water.
Water is fun and most kids would love to splash around and play in water. But, every year, many people including children put themselves at risk of drowning by ignoring the basic water safety rules. Royal Life Saving Society says around 400 people needlessly drown in the UK every year and thousands more suffer injury, some life changing, through near-drowning experiences.
Regardless of the location, the same water safety rules apply. So, here are our top five tips for keeping your family safe, when you are in, on or beside water:
 Always stay close to children

Stay close to your child specially if there are no lifeguards.
Even if your child can swim in indoor swimming pools confidently, you still have to closely supervise your child in and around open water.

Sometimes it is difficult to estimate depth of water and it is much harder and more tiring to swim in cold water.

When you are in and around open water, there may be hidden currents which could easily pull children away from the safe areas so, be vigilant.

Always swim together. Even very confident adult swimmers shouldn't be swimming on their own.

Pay close attention to the signs and water safety flags

Learn what to do when you see a struggling swimmer

Although it is a natural reaction to help another person who is in danger, it is important to stay mindful about how you should be helping a distressed or tired or a weak swimmer without putting yourself at risk.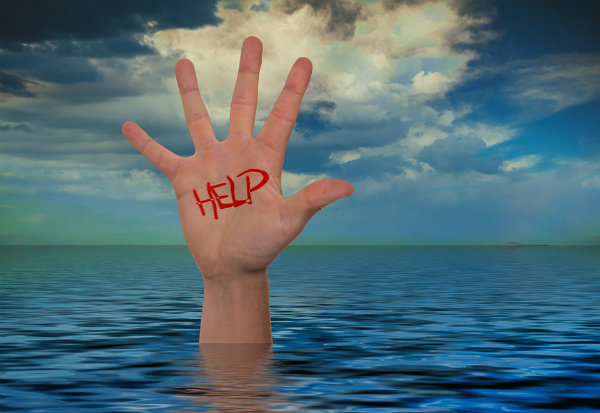 If you see someone in difficulty, tell somebody, preferably a Lifeguard if there is one nearby.
If there is no lifeguard, you may be able to help yourself but, you should only offer help if you know what to do in an emergency.
You should never approach a person who is struggling or distressed in water if you don't know what to do and specially if you are not a confident swimmer yourself. You can put yourself also at risk in water by trying to help another person.
Tell your children to stay away from an adult or a child who is struggling in water. Educate them not to get close and just shout for help if they see a distressed swimmer.
Never offer your hand or leg to a struggling or distressed swimmer, as he/she can easily pull you under the water and put you at risk. If you are in dry-land, use 'Reach to Rescue' technique by offering an object (like a stick or a shirt) to a struggling swimmer as you are securely laying on the ground.
If you don't know what to do and no help is nearby, go to the nearest telephone, dial 999, ask for the Police at inland water sites and the Coastguard at the beach.
And our final tip is,…Learn to Swim
Ensure that you and your family can swim and are water-confident. Ability to do the basic water safety skills like swimming with your clothes on is a must- clothes influence your swimming ability a lot. You can see an example of how we practice important water-safety and personal survival skills in our swimming lessons.
Enrol your child in swimming lessons. Scientific studies have shown participation in formal swimming lessons can reduce the risk of drowning by 88% in the 1- to 4-year-old children.
Although swimming lessons cannot provide an absolute 'drown-proof' level of protection, they will greatly affect your children survival chances and equip them with a positive lifelong skill.
---