You can choose from a variety of different formats of Swimming Lessons.
Learn more about each lesson type and then make a Lesson Enquiry to get started.
Baby & Toddler Swimming Lessons
'Parent & Baby' and 'Parent & Toddler' classes are suitable for children who are under 4 years old. We accept babies after they have has 3 sets of jabs (normally around 16 weeks) and parents can be in water with their kids up to age 3.5 to 4 years. These classes are the best introduction to be introduced to water and starting the learn-to-swim journey for children.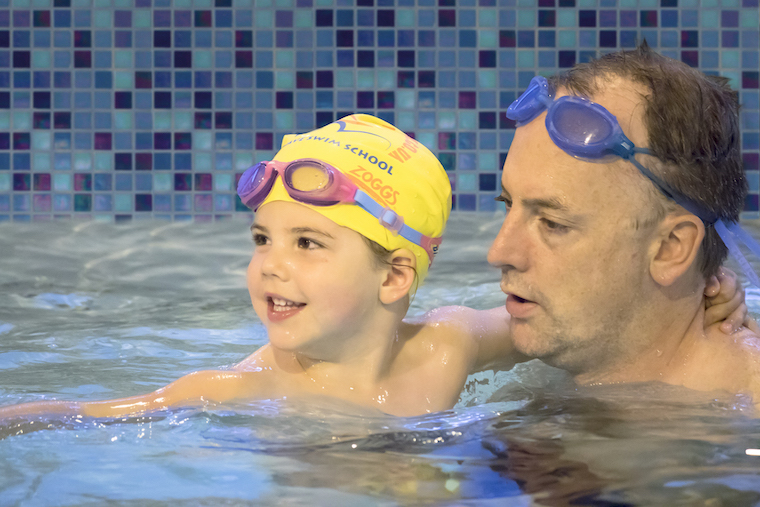 Group Swimming Lessons (3+ year olds)
After 3 years of age, children can have group lessons without parents being in water with them. To join our group lessons kids should be ready to follow instructions from a swim teacher and happy and confident in water.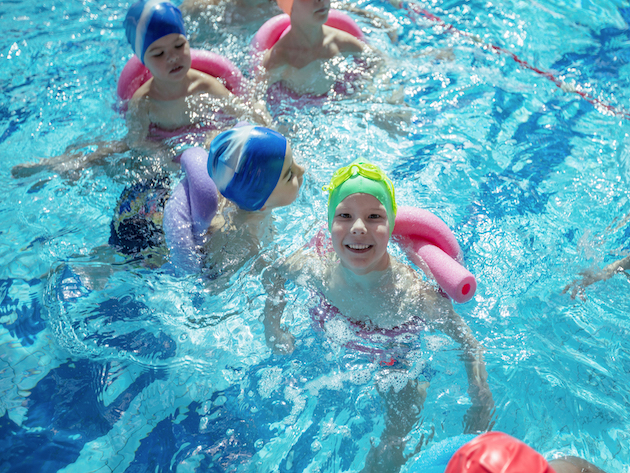 Private Swimming Lessons
We offer private (one-to-one) swimming lessons to all age groups including adults.
We also offer semi-private swimming lessons (for two or maximum three swimmers to share lessons). Semi-private lessons could be offered to siblings or friends who would like to share lessons.
For swimmers who are nervous about swimming or they are after a specific type of progression; for example learning to breathe when swimming front crawl, private lessons is a great choice.
With private lessons, you can rest assured our swim teachers can mould their lessons only around your needs and goals.