We provide lessons for all ages and swimming abilities from 4 months to 99 years old, we are here to provide swimming lessons for you.
But, based on the age and swimming ability of the swimmer, there are different swim lessons that we offer.
Baby Swimming Lessons (for children aged 4 months to 1.5 years old):                           
For children who are aged 4 months to 1.5 years old we offer baby swimming lessons.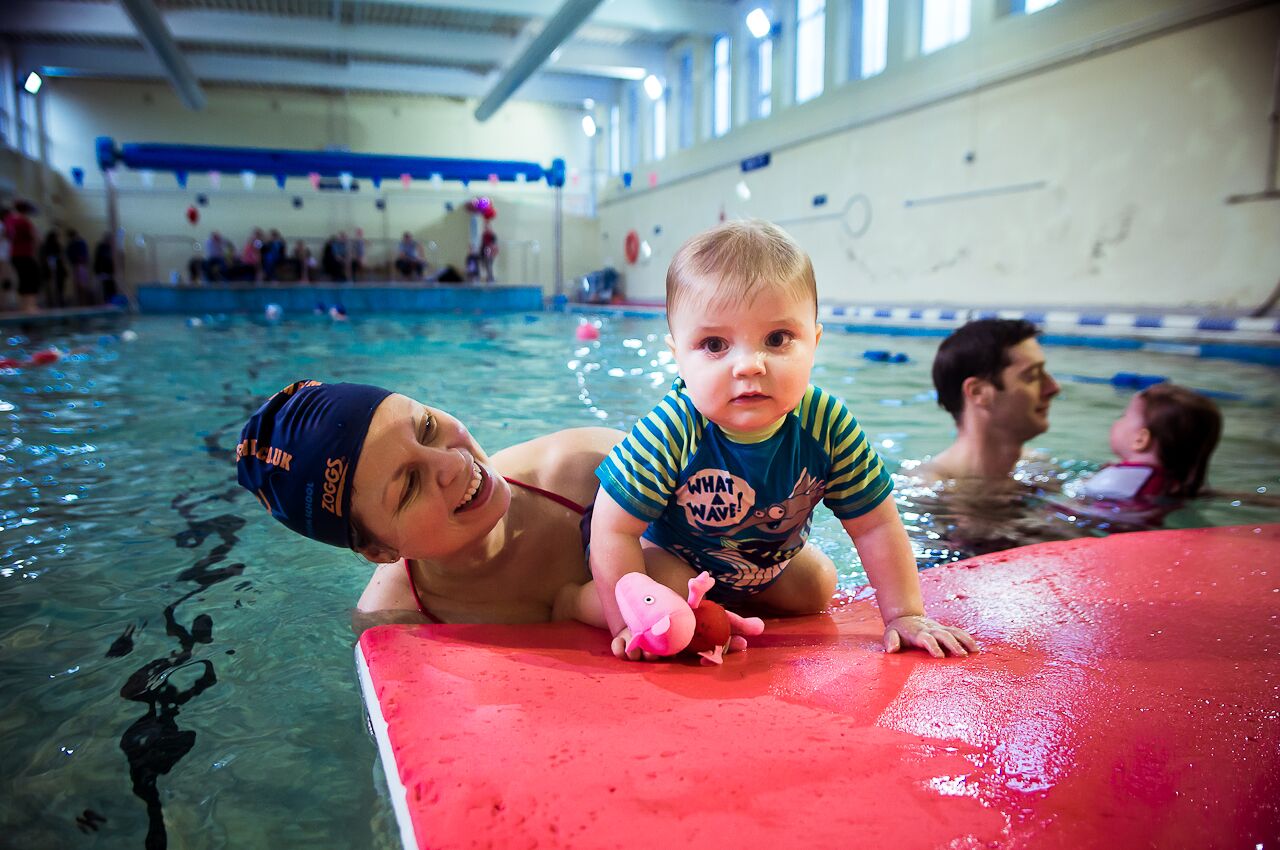 The main aims of our baby swimming classes are to promotes water confidence, have fun and practice different aquatic activities in a group setting.
More importantly, these classes are also teach parents how to hold their babies safely in water without feeling anxious and moving in water. The magic of these classes is the adults (parents) can touch the bottom of the pool all the time so, they don't need to be confident swimmers to participate in these classes at all.
We use positive reinforcements and nursery rhymes to make lessons more joyful. Please note, over the COVID-19 pandemic we don't sing songs anymore in our baby classes.
If you wish to learn more and have details of activities that we do in our baby swimming classes, please click here.
Toddler Swimming Lessons (for children 1.5 to 3.5 years old):
Our toddler lessons could be a natural progression from baby swimming lessons or toddlers can join without any previous baby swimming experiences.
Our toddler classes are carefully structured to provide a nice balance between swimming-related activities like kicking with floats, teaching water-safety skills (like climbing out of the pool after a jump) and fun group work like playing games. However, the emphasis remains on teaching the basics skills of swimming through fun activities!
These classes provide a solid foundation for the swimming classes for when children turn 3 years of age and can do swimming lessons on their own, with parents being in water with them.

Children who are 3 to 3.5 years old and above, can attend swimming lessons without having their parents to be in water during their lessons.
In our children group lessons, grouped are based on the swimming abilities of children.
The below are the information explaining different stages our group lessons based on swimming skills.
Pre-schooler Beginners
After age 3 years old, children can have swim lessons without their parents being in water with them.
Majority of children aged 3-3.5 and o 5 years old when they start their swim lessons without parents, they need to start in our beginners classes.
Although we normally provide group swimming lessons option for beginners level too, during COVID-19 pandemic, our beginners group classes have been suspended. For ore-school beginners we only provide private and semi-private lessons, if they wish to be in water without parents. We will resume our beginners group lessons when the social distancing rule is dropped by the U.K government.
These classes offer children their first experience in the water without a parent.
Beginners lessons are for teaching the basic skills of swimming (fundamentals) like kicking with floats on front and back, balancing body in water and blowing bubbles.
Pre-schoolers who are joining our beginners class, should be happy to be in the water and ready to follow instructions from swim teachers without their parents.
Beginners+ Level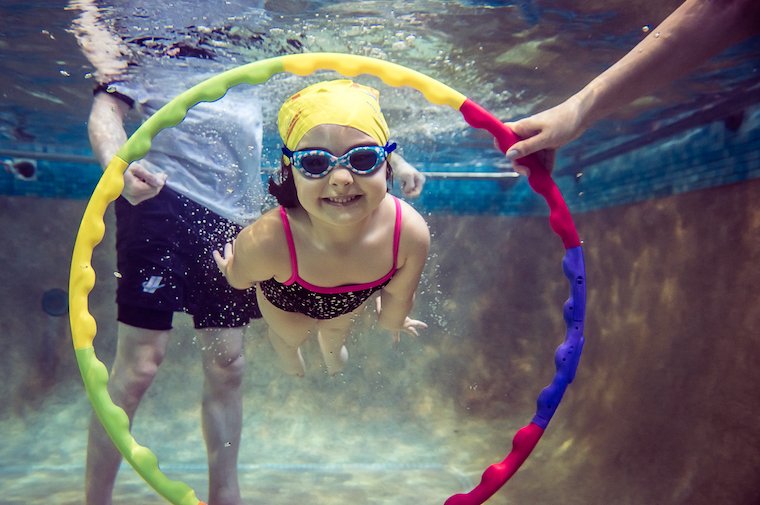 These classes are suitable for children who are normally 4-4.5 years old and above and have already had some swimming lessons before and confident to be in water, blow bubbles and swim with no flotation device or direct adult support for at least 3-4 meters.
When a child is fully water confident it means a child can:

Travel in the water up to 5 meters on front and back without touching the bottom of the pool (it doesn't have to be done with a recognisable swim stroke).
Happily put face in water and blow bubbles and take his/her head under the water by himself/herself.
Pick up objects from bottom of the pool (the shallow end of pool) confidently
Get into the pool and exist from the pool safely and confidently.
Make a supervised jump in the pool to an adult with or without support.
Kick his legs on front AND back with help of a float.
Improvers Level
These classes are suitable for for children who:
Can swim 8-10  meters Front Crawl and Backstroke/Back crawl (strokes should be recognisable but not fully polished)
Are able to push off from the pool side and glide both on front and back and kick (flutter kicks) at least for 8 meters.
Can jump and/or dive safely (either from sitting or standing position) and confidently in the deep end of the pool.
Travel in water confidently at least 8-10 meters in the deep end of the pool (where not possible to touch the bottom of the pool) without any floatation objects.
Improvers+ Level
There classes are suitable for children who:
Are able to swim 25 meters Front Crawl and Backstroke with good technique as well as ability to do Breaststroke and dolphin (butterfly) kicks.
Can dive safely in the deep-end of the pool, tread the water for at least 30 seconds.
Swim least 50 meter continuously with recognisable strokes (for example swim 25 meter of Front Crawl and 25 meter of Backstroke).

Advanced Swimmers/ Pre-club level
In our advanced classes, out focus is not only teach swimming technique but also, to improve endurance and stamina to swim laps.  Children can join our advanced level if they
Are able to swim at least 25 meters of 3 strokes; Front Crawl, Backstroke and Breaststroke with good techniques.
Swim 100 meter continuously with recognisable swimming strokes (could be mixture of 2 or 3 strokes).
Can Swim Butterfly for minimum of 15 meters.
Can perform surface dives and pick objects up from the bottom of the pool in depth more than 2.00 m.