Client Testimonials Post Pandemic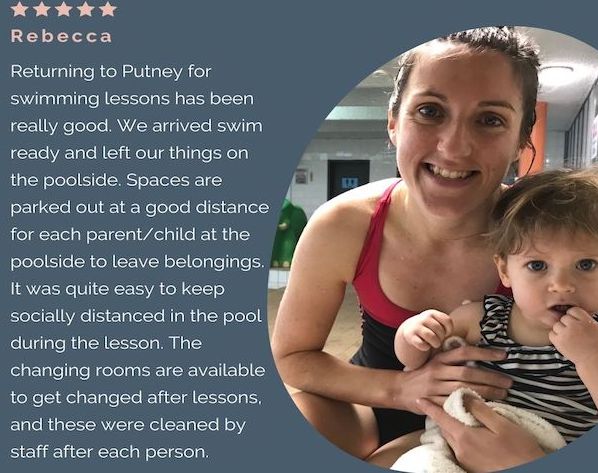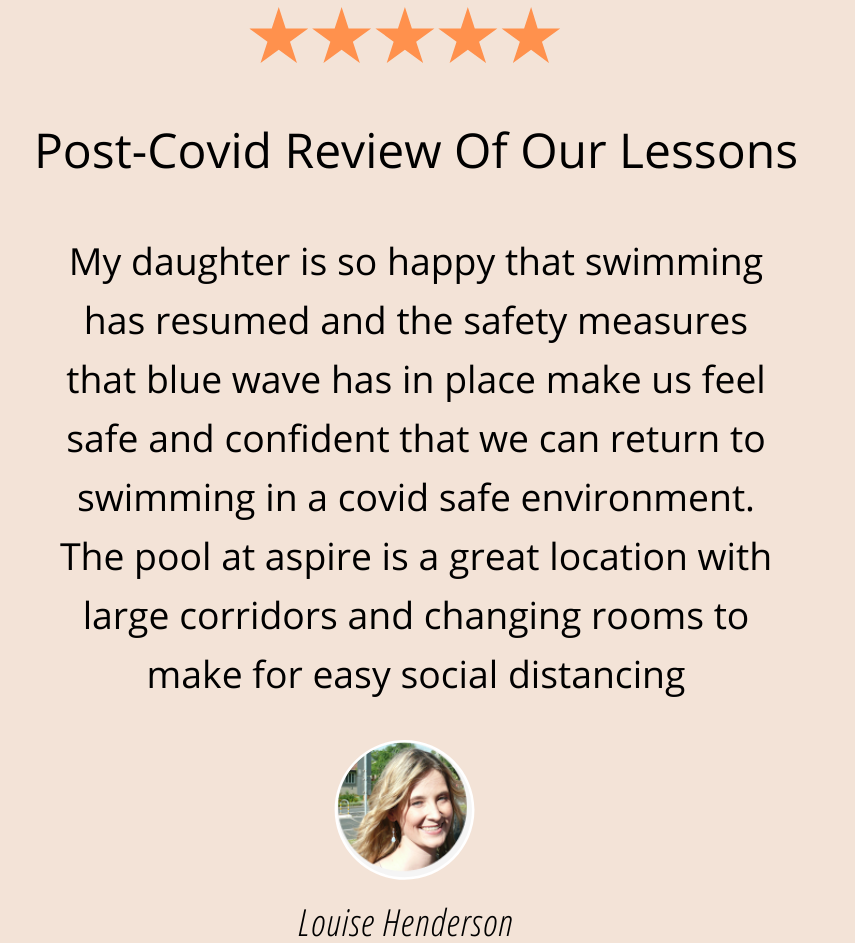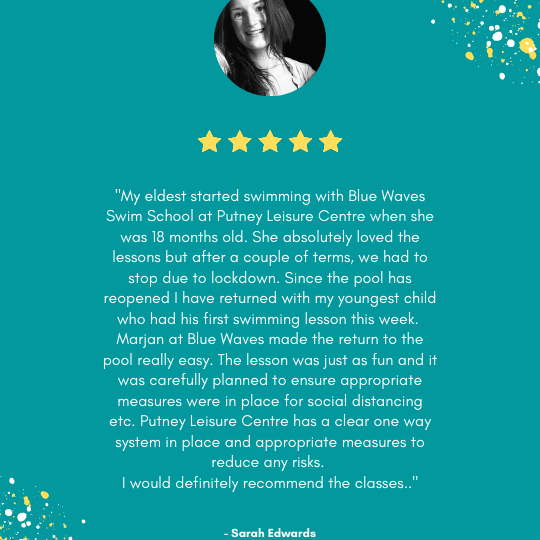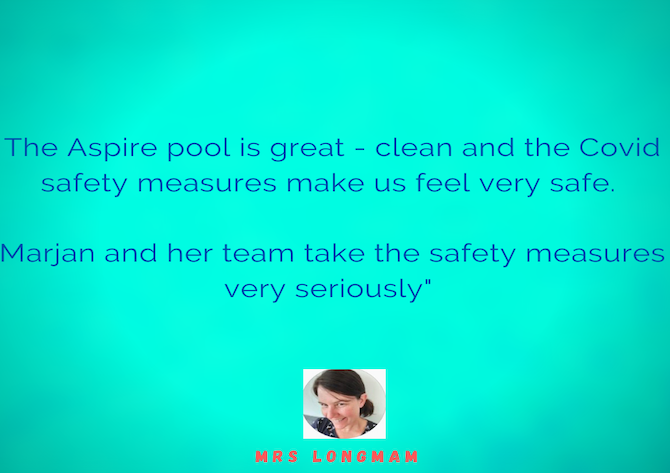 Client Testimonials Pre- COVID-19 Pandemic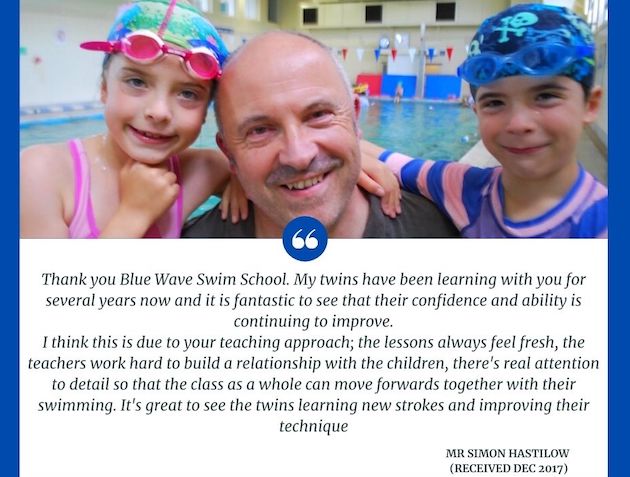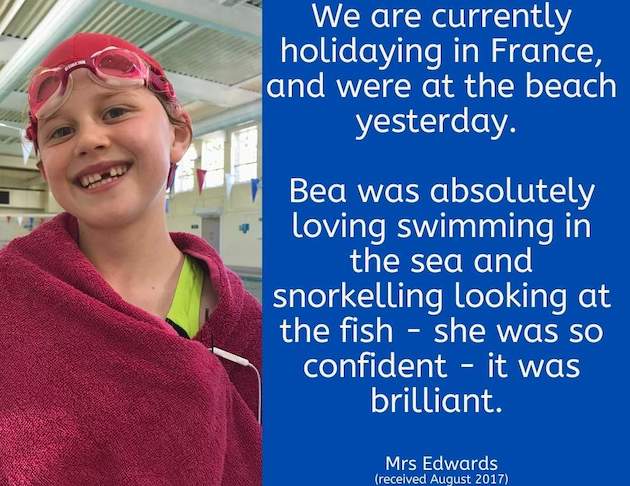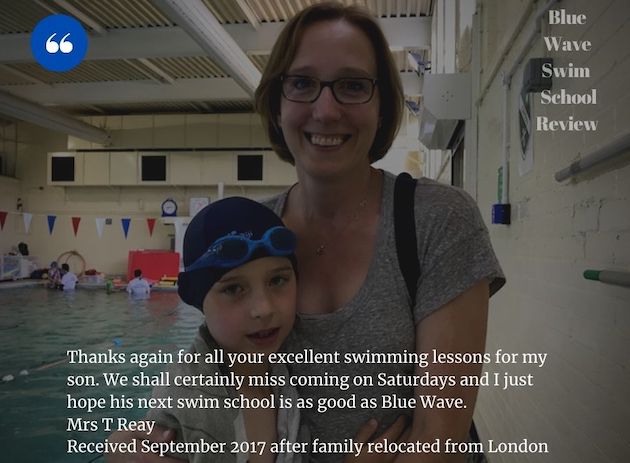 Children Swim Lessons Review
Thank you for the lessons today; we thought Darren was a very good teacher. My daughter, Poppy, came skipping out very happily saying "it was my best ever". I must admit he did seem to get her to progress in just that one lesson, swimming without holding on to him, but just using noodles and floats and on her back. She liked all the interesting things he made for her out of noodles. Lily is doing really well now with James. We are very pleased!!
Mrs Oliver (received June 2017)
My twins have now been attending Blue Wave swimming for 4 years which in itself speaks to the high regard I hold for the quality of the teaching. Both are now extremely confident in the water and have developed excellent skills across the range of strokes as well as diving. The teachers strike a good balance of being a friend but also making the children focus and work at what is a great life skill. In particular, my daughter at 7 is now a far better swimmer than me (and my son soon will be) and she has just been selected to represent the school at swimming (in 2016) which is entirely down to the teaching received at Blue Wave.
Mrs Victoria Kerrigan
Thought you would like to know that during a sailing course this (2015) Summer my son, John, calmly swam across the river Hamble a distance of about 200 m with a 4 knot cross tide.  This would have been inconceivable only 6 months ago.  Thanks for the great teaching and keep up the good work. 
Mr S Stokes
We are delighted with the progress our daughter has made at Blue Wave Swim School. She was a novice when she joined one of their pre-school beginners class.  I find her swim lessons well-paced, focussed and fun with professional and high quality instruction. My daughter looks forward to swimming every week, saying she prefers it to all her other sporting activities. She even asked to go to her swimming lessons after exhausting days at sports camp and on a school trip. We have attended swimming lessons at both of their venues; Wimbledon College and Burntwood School and happy with both pools. We would recommend Blue Wave to other families.
Mrs Denise Rea (Rebecca's mum)
My son has gone through his learn-to-swim journey with Blue Wave Swim School and I'm so pleased with his progression. I've been taking my son to swimming lessons with Blue Wave Swim School since he was 5 years old. My son started as a complete beginner with Blue Wave Swim School and within 3 years, he can swim competitive strokes ; front crawl, back crawl and breast stroke , with good technique. He can swim laps in a 25 meter pool. I'm really happy with the quality of swimming lessons, swimming teachers and the facilities (Wimbledon College). He has also learnt a lot of water safety skills along the way and swimming has become his favourite sport. I highly recommend this swim school to any parent who is looking for quality swimming lessons for their children.
Mr Willis (Father of Joseph)
Baby And Toddler Swimming Testimonial
My daughter's first swimming experience started by enrolling on "Parent & Child" swimming lessons with Blue Wave Swim School, when she was 18 months. We had never done any baby swimming lessons when she was a baby. So, she wasn't a too happy bunny in the water to begin with. Teresa is 2.5 years old now, and has turned into a happy and confident child, who loves water. I really like how the 'Parent & Child' classes are structured at this swim school, and every lesson that we do is full of fun activities. I also really like the feeling of confidence that teachers transmit to the children. We have attended both sites for our swimming lessons (Wimbledon College). Every site has indoor heated swimming pools, with separate changing rooms and showers. My daughter loves her swimming lessons and during the week she keeps asking whether it's Monday so, she can go "wimmin'"!
Mrs Margherita Cella (Teresa's mum)