Swim Lessons In America: Highlights from the 2017 U.S Swim School Association (USSSA) annual conference
'There is no desire more natural than the desire for knowledge.' Michel de Montaigne
The USSSA the largest swim school association in the U.S, with over 400 member schools around the U.S and in 16 different countries, held its annual conference in Orlando, Florida in October under the banner "Breakthrough to Excellence".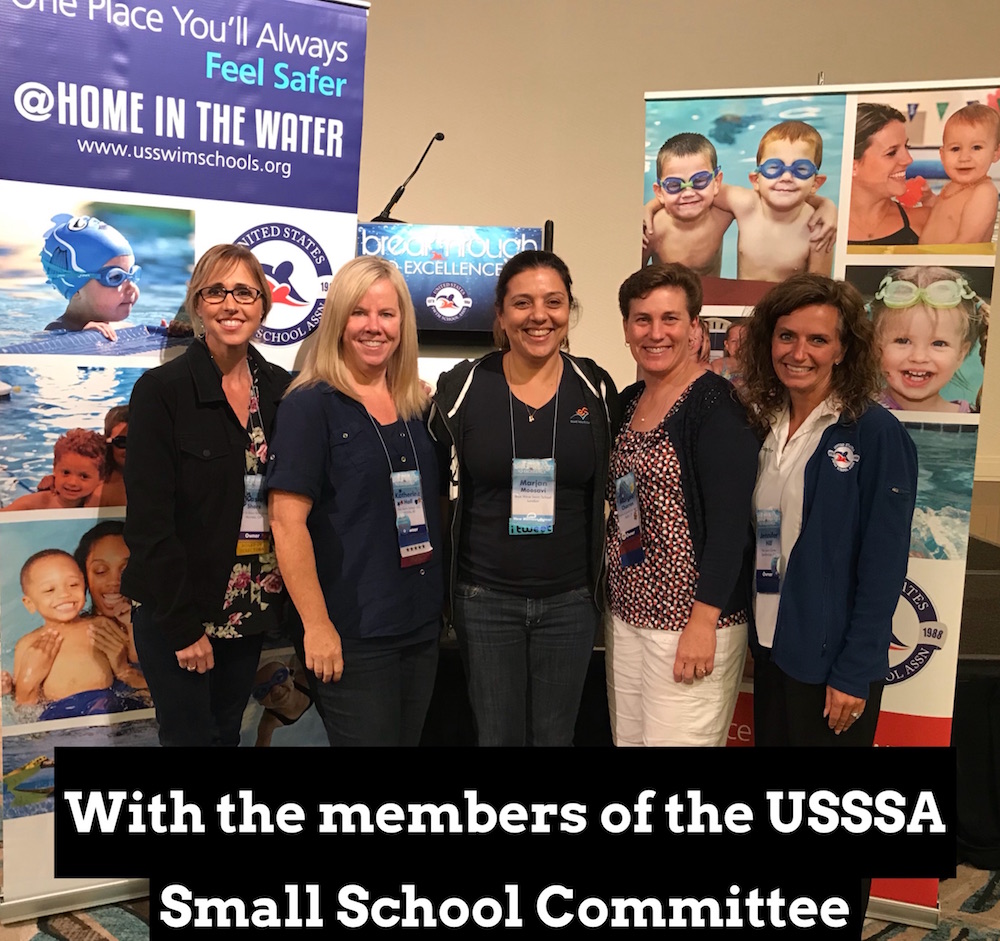 The aim of USSSA annual conference is to bring its members together to share ideas and expand knowledge across all areas of the learn-to-swim industry. Besides the U.S, this year the conference brought together more than 350 delegates from Canada, Australia, New Zealand, Brazil, Mexico, Panama, Honduras, China, Sweden, Slovakia, Greece and the U.K. I was delighted that Blue Wave Swim School was also involved as the only representative from the U.K!
'Teaching swimming' was at the core of this conference and experts shared videos, tips and advice on different aspects of teaching swimming. From 3+ months to 65+ years, no age group was left out.
Although most talks focused on efficiency and creativity in designing a learn-to-swim programme for children, adults learners also received attention with one practical session designed to teach relaxation in water to adult beginners using Ai Chi (aquatic Tai Chi).
Here are highlights of two of the keynote speakers and Ai Chi workshop
Laurie Lawrence – the Australian Swimming Legend
An Olympic swim coach and the founder of a famous water-safety education programme in Australia, Kids Alive do the Five, Laurie's in-depth knowledge about teaching swimming is impressive. With a Physical Education background, Laurie has taught countless children to swim including Australian national champions and Olympic medalists. His passion for the sport shone through as did his professional attitude to swimming – without which he believes no standard in swimming would be raised.
In one of his presentations: 'Independence in Infant Swimming', Laurie explained how learning to swim early in life can open up the possibility to every child of associating water with joy and pleasure for life.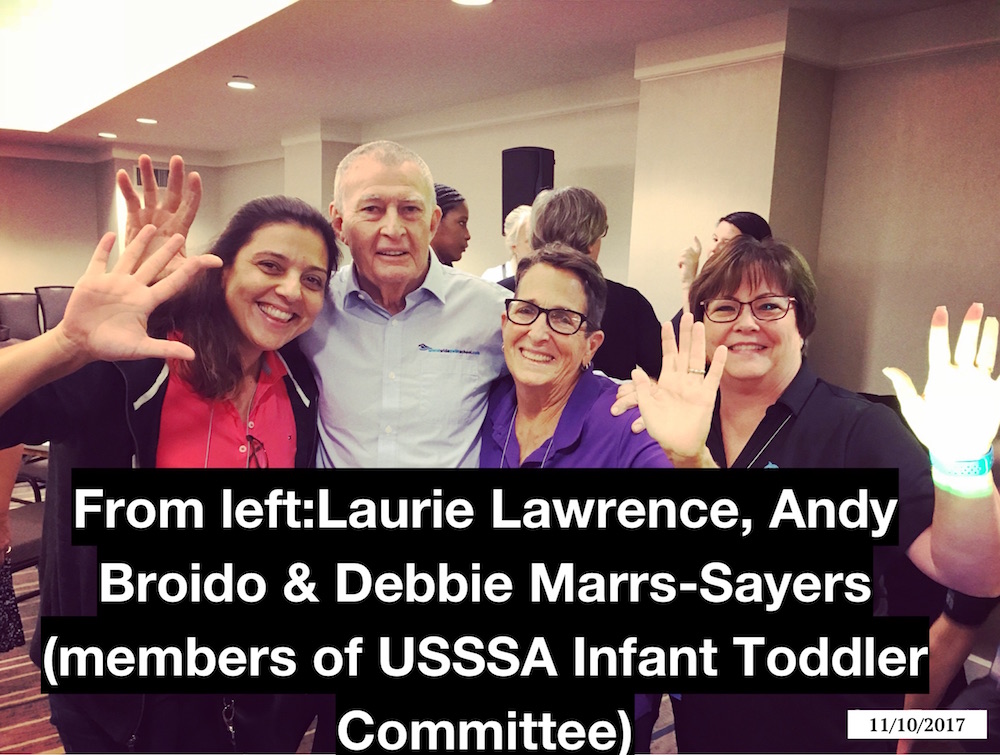 He talked about how and why learning to swim provides children not only with a crucial life saving skill but also offers an overall confidence which they naturally take to their schools and other social environments.
My own experience as a swim coach bears this out as I've met many head teachers over the years who have viewed 'swimmers' as the best students at school because they are so good at following instructions and are disciplined.
One of the most powerful presentations at the conference was by the founder of the Josh Project, Ms Wanda Butts.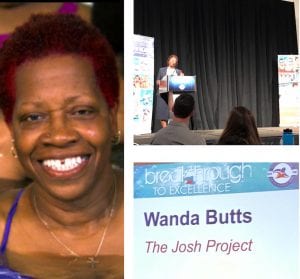 The Josh Project provides affordable swimming lessons and water safety education to children and their families in Ohio to prevent drowning and other water related injuries.
The fatal drowning rate of African-American children aged five to 14 is five times that of white children in the U.S.
Wanda set up this project in 2007, named after her teenage son who tragically drowned in a lake in 2006 because he couldn't swim. Wanda explained one of the main reasons so many young black Americans can't swim is down to culture.
Many parents in the African-American community don't necessarily value swimming and don't automatically think their kids must learn to swim.
In her own case, the reason she never took her son to swimming lessons was because she couldn't swim and stayed away from the water all of her life so she didn't appreciate the importance of being able to swim as a life skill. This was a behaviour that she had learnt from her father, who also couldn't swim and was fearful of water.
The Josh project also educates parents through community outreach programmes and raises awareness about the importance of learning to swim. Since setting up her project, she has received the CNN Hero award (in 2012) and she has managed to get an Olympian and the U.S swimmer, Cullen Jones, to promote her water-safety programme in the U.S.
Sue Nelson– USA Swimming
Young and old, swimming is a great activity for all ages. However, in order to enjoy swimming, one has to learn it first. Fear of water can hold many adults back from learning to swim and teaching anxious adults to swim requires different approach. 
The Ai Chi workshop was for swim instructors and other aquatic professionals who were interested in learning different approaches to work with anxious adults (and teens).  Sue is the technical consultant at USA Swimming and during this workshop she explained the concept of Ai Chi as well as showed different exercises in water which could help adults to get comfortable in water.
My takeaways!
This conference offered a good diversity of subject matter from infant swimming and health & safety around the pool to the need for swim schools to operate well as businesses, and shifting cultural attitudes to swimming.  It was a great opportunity to share and learn from global colleagues and leaders of our industry.
What I really liked about this conference was the openness of its delegates and their willingness to share ideas – truly inspiring.
It was also valuable for me to learn more of what works best, where and why.
After meeting many experts, I can confidently say there is no single right way of teaching swimming.
There are many different approaches to teaching swimming and therefore, many successful learn-to-swim frameworks around the world which all produce good results. However, knowing the similarities between these programmes and understanding why and where the differences lie makes identifying the best practices relevant to the families that I serve much easier.
In conjunction with the conference, the USSSA Infant Toddler Teacher training course also took place in which I also participated and completed and I'll bring you more on those learnings later on.
You can find out more about the conference here. 
Thank you for reading this blog and if you are interested in receiving our blogs on swimming tips and highlights from other swimming events and conferences, please sign up to our newsletter.
---