If you're a keen swimmer and looking for flexible work, why not consider a career as a swimming teacher? With swimming being one of the most popular sports in the UK, swimming teachers are in hot demand, teaching children and adults alike all about navigating the deep blue.
1. Discover if You Like to Be A Swimming Teacher
If you want to find out if becoming a swimming teacher is something that floats your boat, the best way to get a taste for your potential future is to spend some time on the job.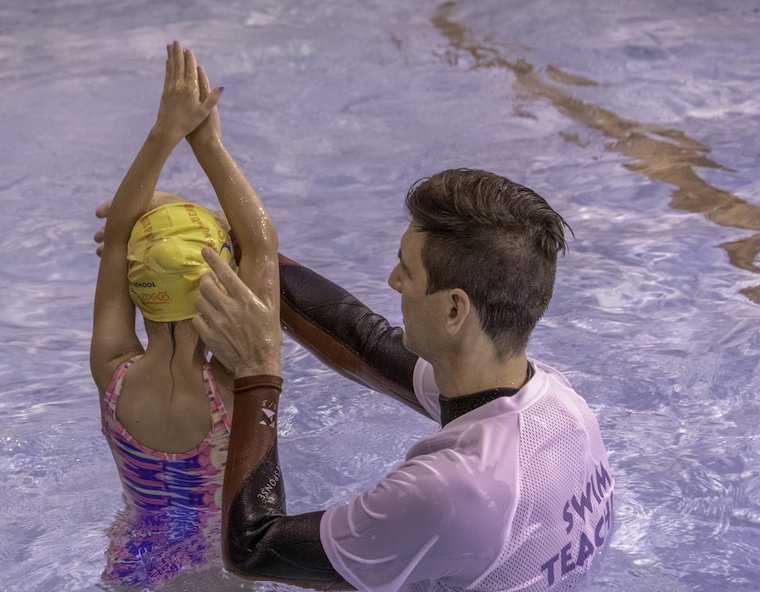 To do this, you could try volunteering at your local pool or competitive swimming club. Most swimming clubs have a learn-to-swim sections and always looking for helpers for assisting their swimming teachers.
Anything that gets you on poolside and helps you gain a better understanding of what a swimming teacher routinely does. Plus, volunteering will always look good on your CV and as it demonstrates your commitment to pursuing a career in swimming.
You could also consider shadowing another swimming teacher. Contact your local swimming pools and speak with the manager or the swimming lessons coordinator to see if they would be happy to let you to shadow one of their swimming teachers for a couple of sessions.
2. Gain Accredited Swimming Teaching Qualifications
Like any profession, if you want to get ahead then you will need qualifications. In England, as a minimum, you have to have a Swimming Teaching Level 1 qualification or Award in Swimming Teaching, which allows you to help out a fully qualified swimming teacher or a coach. There are two levels that you have to pass to become a fully qualified swimming teacher yourself (not including the lifesaving qualification that you may also need to gain). However, you need to gain further qualifications to teach more special groups like under 3's or children with special needs.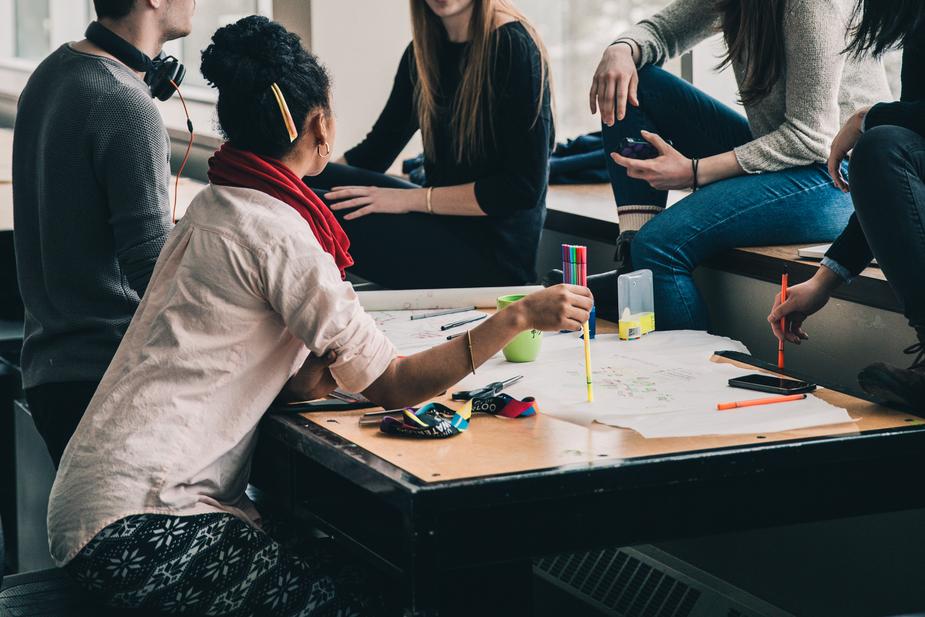 To avoid limiting yourself in what you can teach, consider getting qualifications that enable you to teach a variety of ages and swimming abilities.
To find out where you can get qualified to become a swimming teacher in England, you can check out Swim England Qualifications as they have a comprehensive list of all training providers, the Swim England or Institute of Swimming (IOS) website. Visit the Swimming Teachers' Association (STA) website for more details for the STA swimming teachers qualifications.
The minimum qualification will cost you between £300 to £400 depending if it is an STA Award in Swimming Teaching or Swimming Teacher Level 1 course with Swim England. There might be bursaries and grants that you can access, should you require assistance, with some even covering the whole cost of your tuition fees.
3. Develop Key Skills for Being A Swimming Teacher
If you want to progress and get ahead as a swimming teacher, there are a few key skills and traits that you will need to have. These include:
Dedication and Enthusiasm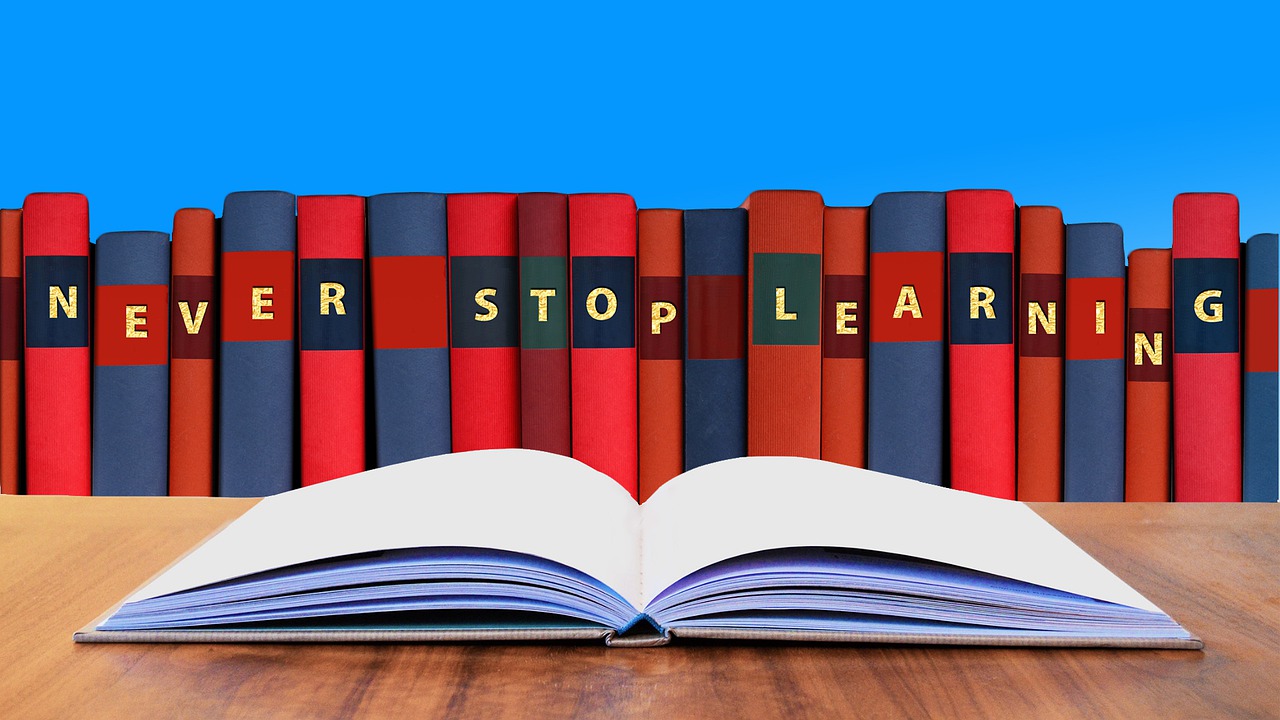 After being a qualified swimming teacher, attending continual professional development (CPD) courses throughout your career. is a must. Teaching methods and techniques are constantly evolving; you have to stay abreast of current developments. 
Good Communications
You want to teach people to swim and to improve their technique, so in order to do be a good swimming teacher, you have to be able to connect with them, understand how they learn best and communicate your message effectively.
Don't Stop at Teaching Swimming
Most swimming teachers also explore other related areas. Consider broadening your horizons by becoming:
A Swimming Club Coach
A Synchronised Swimming Teacher
A Diving Coach
A Water Polo Coach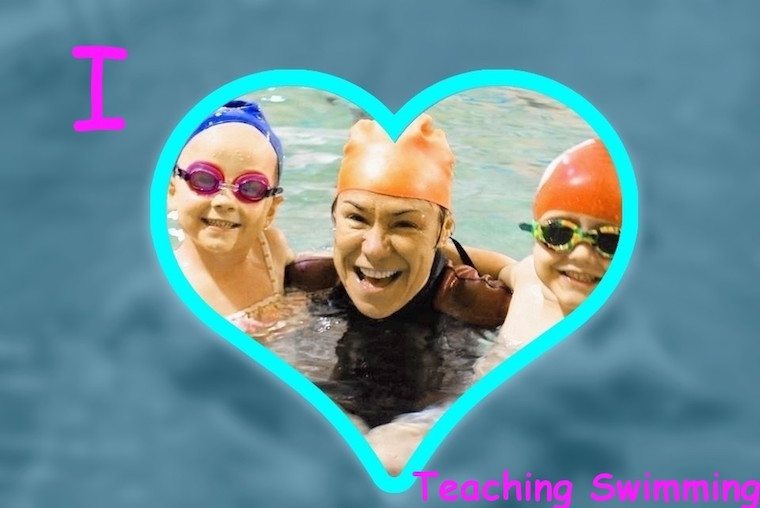 A career as a swimming teacher can be rewarding and enjoyable. To make it work for you, land as much experience as you can and register with job boards to keep an eye on new positions and opportunities that suit you.
Read more on how to be a good swim teacher 
About the author: CV-Library is the UK's leading independent job board. For more expert advice on education jobs, careers and the workplace, visit their Career Advice pages.