When 'Adult & Child' Lessons was added to our Learn to swim programme
New "Parent and Child" classes for babies and toddlers was added to our learn-to-swim programme on Saturday, June 12th 2010 at Wimbledon College venue in Wimbledon Village, London, shortly after Blue Wave Swim School had started. To begin with, it was a 7 weeks course and it is suitable for children who are aged 3 years old and younger.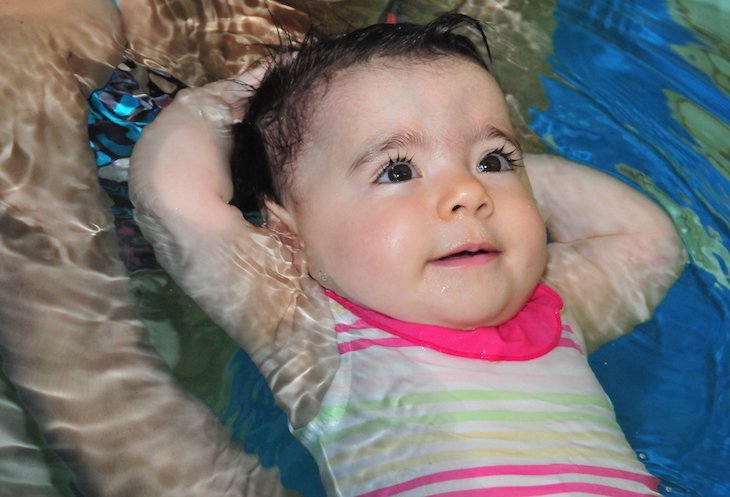 Why we started baby and toddler classes in Wimbledon in London Borough of Merton
A significant feature of Merton's population is the changing age profile of the borough's residents with an increase in the proportion of older and younger age groups. The number of children and young people aged 0-19 is forecast to increase.
What is a 'Parent & Child' class?
'Learning to swim is a critical part of a young child's development – similar to learning to walk, talk or ride a bike – but it's a skill that, if learned early, is proven to save lives.' Lenny Krayzelburg (four-time Olympic gold medalist)
Swimming is one of the best-loved family activities in Britain. It is the largest participation sport in the UK and many children say it is their favourite family pastime. So, one of the benefits of 'Parent and child' swimming classes for babies and toddlers is that it starts building water confidence very early on.
In swimming, the golden rule of 'the earlier the better' applies.
However, there are so many benefits which come with swimming for children who are under 3 years old and bringing parents in the classes with them
Benefits of Swimming for Babies And Toddlers
Swimming helps to build muscles. Working and strengthening all of their muscles effectively helps to make them stronger specially core muscles which are very important for balance, walking and posture.
This is how children spell love: T.I.M.E. Swimming provides quality bonding time for parents and children. If parents would like spend quality time with their young children, 'Parent and Child' classes are the perfect opportunities. Time in the pool is one of the few times when your child has your undivided attention for the duration, so you can make the most of it.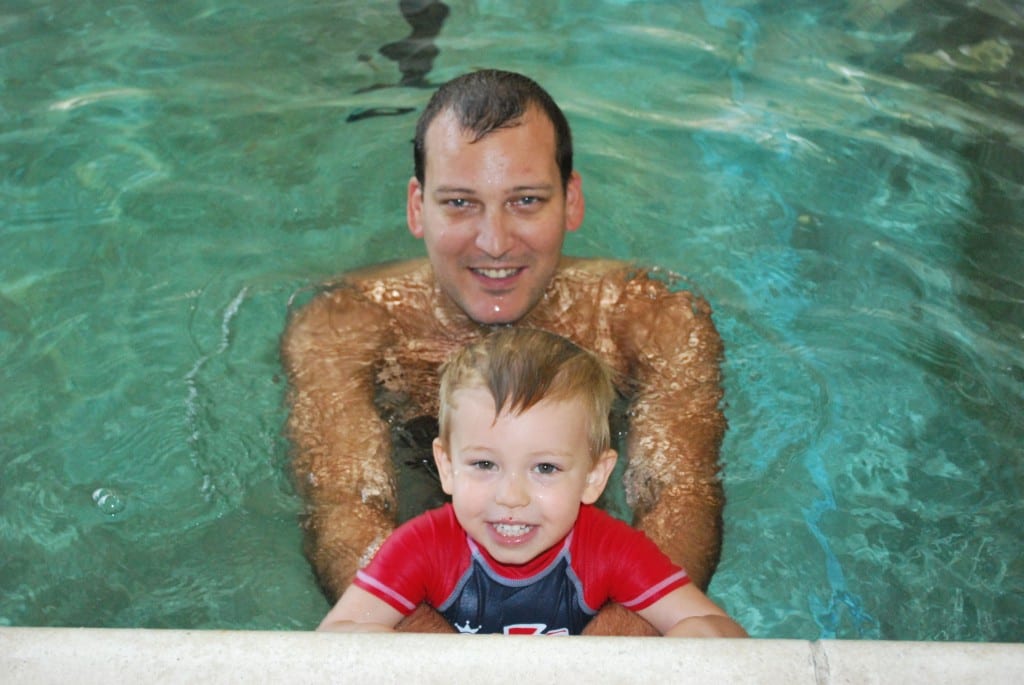 Swimming can improve children's sleeping pattern. While it isn't going to make babies sleep through the night every night, the extra exercise will help to make your baby more sleepy.
Swimming can improve a baby's appetite. Lots of gentle exercise and warm water helps to make a baby or toddler hungry, so make sure you have some sort of snack or milk for after swimming lessons finish.
---