How Swimming Crash Course Can Add Fun To Easter 2021 Post Lockdown
Re-opening of Indoor Swimming Pools And Resuming Swimming Lessons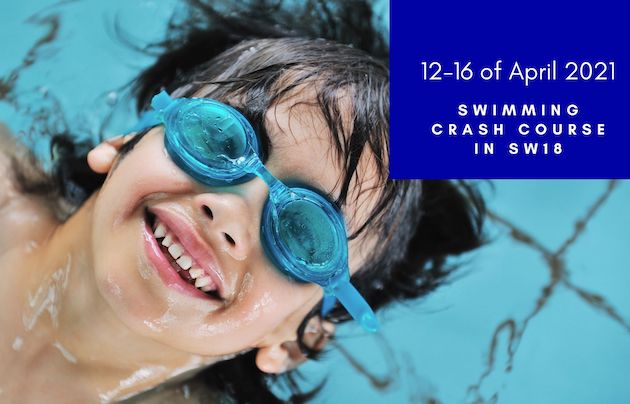 12th of April 2021 is a milestone date for swimming as all outdoor swimming activities could start. We are only three weeks away from the start of our Easter crash course swimming lessons on the first day of indoor pools re-opening.
There is a sense of relief as lockdown restrictions in England are easing and the next part of Step one starts. From Monday 29/03/2021, outdoor group activities for children can re-start and all outdoor swimming pools and lidos could re-open. 
All adults and children club activities are permitted to start in outdoor pools from 29 March 2021.
12 April 2021 is the start of Step 2 of relaxation of lockdown restrictions and when indoor swimming pools can re-open.
From Monday 12 of April all swimming lessons for children can resume. Adult swim lessons can re-start in indoor pools from 12th of April but, only for 1:1. Group adult swim lessons and aqua aerobics can start 17th of May 2021.
Normal adult lane swimming can re-start on 29th of March in outdoor pools and indoor pools from 12th of April.
Easter Swimming Crash Course in Southfield in SW18, Wandsworth
Our Easter crash course swimming lessons, also known as intensive swimming lessons, will start from 12th of April in Southfields.
We'll start with one week of crash course swimming at Aspire centre in Southfields in southwest London. If you are interested in doing swimming lessons at a warm and super clean indoor pool, join our Easter crash course lessons. We offer 1:1 lessons to children and adults and semi-private lessons for children. Our crash course swim lessons will run in the morning at Aspire centre in Southfields (SW18 5JU).
Our crash swimming courses include 5 lessons. They run everyday from Monday to Friday from 12th to 16th April 2021. Our swimming lessons are in the morning.
What Are the Advantages of Easter Swimming Crash Courses?
We have lost almost 1 year of swimming. So, if you are looking for how to make up for all the lost swimming time, intensive swimming lessons are the answer. After 12 months of no swimming, there are no reasons to wait any longer.
What are the Advantages of Easter Intensive Swimming Lessons:
Swimming rash courses will are the best opportunities to get back to the water and catch up with all the swimming times that have been lost due to pandemic and pool closures. Our sport, swimming was not like other sports. Tennis and golf could operate from April 2020. But, we were permitted to operate as part of the last activities. We had to stop swimming lessons in the second lockdown and during tier 4 of restriction in London. Therefore, swimming was on hold majority of times during this pandemic.
Water has an amazing effect to boost mental health and we know that how damaging the pandemic has been to our mental health
Like all skills, practice is what makes us to learn something or stay proficient at a skill. Intensive swimming courses are good to give 5 days of back to back lessons to practice without having a one week gap in the middle of lessons.
It is Easter time. Longer days are here and weather is getting more lovely. Nice and sunny weather is definitely a good match for activities like swimming. So, spend your holiday and do something that is going to be a good match to the Easter weather.

Simply intensive lessons are great for to get back to swimming.
If you haven't been to any swimming pools or swim lessons since the start of COVID-19 pandemic, it's O.K to be particularly nervous about hygiene and safety in and around the pools when you attend swim lesson. This blog can explain how we follow the post COVID-19 guidelines to ensure the safety of our swimmers and staff.
---