We are a finalist for the Best Business in SW19
Blue Swim School Goes for a Prestige Award!
We are one of the finalists for the 'Best Business in SW19' category of Merton Best Business Awards 2015 (organised by Merton Chamber of Commerce) and the only swim school which has become a finalist for this award.
The finalists have been picked by a panel of four judges and we have shown the judges how progressively we think and operate and how much we care about the quality of our swimming lessons and satisfaction of our clients. Blue Wave is the only swim school in whole of the borough of Merton which has been nominated in this year's business award for any of the categories.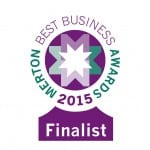 Five and half years on, our learn-to-swim programme has evolved and keeps getting better and better.
We don't like repeating ourselves and keep looking for new ways to get better at what we do which is teaching swimming. We go regularly to national and international workshops, seminars and conferences to learn more about teaching swimming and visit other swim school in the U.K and abroad. We are always on the hunt to know more about the best teaching practices and we believe we can be better at what we do by proactively learning new things.
In our teaching team, we have more than 50 years of swimming teaching experience between us and regularly we are perfecting our teaching practices. These are all are the signs of our commitment to our mission which is 'building happy and confident swimmers'.
Blue Wave Swim School's learn-to-swim programme!
We have come a long way. When we started in Feb 2010, and we didn't even have any swimming lessons for babies and toddlers (under 3's). Shortly after only one term, we added our 'Parent & Child' classes. Since then, we have been on a mission to design and provide one of the best 'Parent & Child' programmes for under 3's. Our aim has never been to add some extra classes and have a fuller timetable and more customers.
We have spent a considerable amount of time researching and learning new techniques from the gurus of infant swimming from around the world, in order to design our under 3's programme. And now we can confidently say our under 3's classes have been purposefully designed to prepare the little ones for the next stage of our learn-to-swim programme which is pre-school classes (children learning to swim independently from their parents).
We are not just another swim school, we are a swim school with a mission. We have a pathway which can turn every child to be a truly competent swimmer. A child can join us at any age and any stage and step by step, learn to swim with us, all the way to become a club level swimmer (advanced level).
Our Swimmers Become Winners- Blue Wave's Success Story!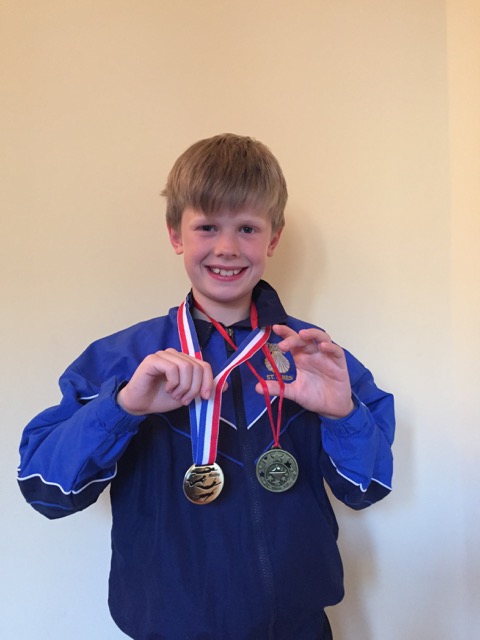 One of our swimmers (Joseph) who is 9 years old now and joined us as a novice, has been competing at different swimming meets for his school at North London Independent Schools league. He has received many medals and awards in the last two academic years.
It has been a long and fun journey for Joseph, but, our hats are off to his parents who have never stopped his lessons, regardless of weather or their busy schedules. Their decision to keep coming every term for the last 5 years has paid off.
Our weekday classes in SW17 and Saturday lessons in SW19 are popular by local families and parents further afield. Believe it or not, this term we have children coming from South Kensington and Parsons Green area to participate in our lessons. Children can join Blue Wave at any stage of their learn-to-swim journey, from 4 months upwards. We have no age limits and we cater for all swimming abilities, so, parents can choose us and stay with us and be sure that their children could enjoy a continuous and progressive swimming journey.
Of course, we couldn't do this without the support of our fans, our customers and the wonderful children and adults we have the privilege of introducing to swimming!
---