The Backbone of Every Swim School is Its Swim Teachers
On a scale of 1-10, just how good was your swimming instructor when you were a child?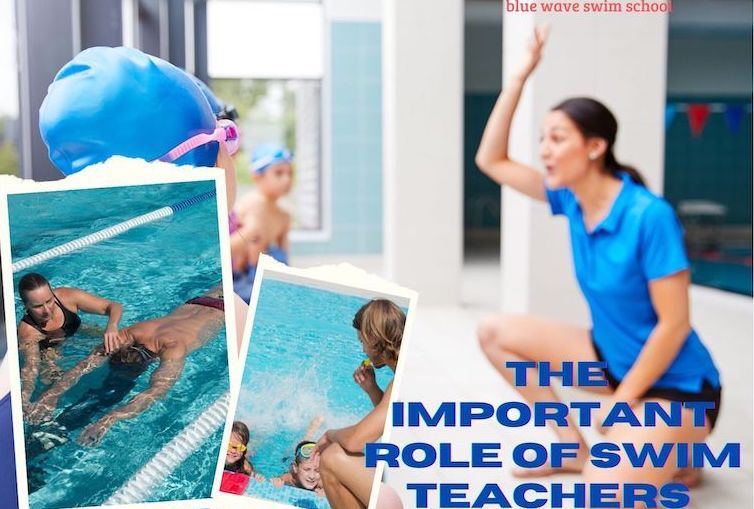 I'm not just talking here about asking if got on well with your teacher, rather how good were your swimming lessons?
Was your teacher caring about teaching swimming-one of the most important lifeskill and joyful sports- or just tried to pass the lesson time?
Was your teacher interested in getting you and your class in and out of the pool safely without any incidents.
Do you remember how much your swim teacher cared about how you felt about swimming and water?
Did you swim teacher give you positive experience at every lesson or  it was more of an on-off experience?
You heard instructions like 'just get on with it' or 'come on-just do it'?
Here's the thing—most swim teachers (you can include coaches of any sports too) might be very good at their sports- in our case it's swimming- but, the ability to teach or coach any sport, it is a very different matter.
Moreover, many parent have never even contemplated the need to assess their children's swim teacher's skill for actually 'teaching' swimming.
It makes sense to think about it. But, how can it be done?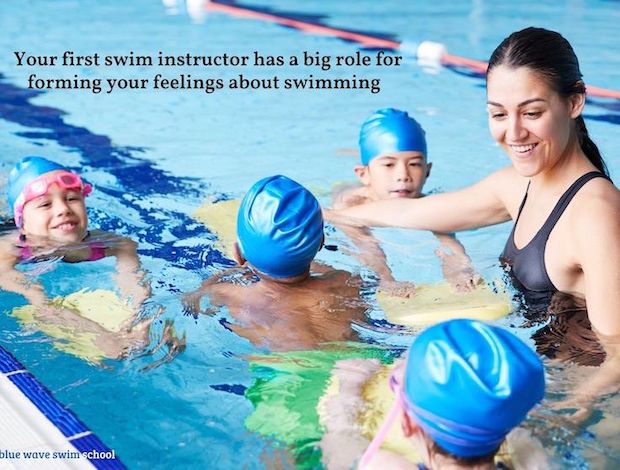 Choosing A Swim Teacher or Swim School
If you are teaching a subject, ideally you should be good at teaching and instructing as well as knowing the subject that you want to teach well.
It does make sense, ha?
Now as an adult, if you are booking lessons for your child or maybe for yourself, is asking question about the swimming knowledge and teaching skills of your swim instructor important to you?
It should be though!
When you are choosing a swimming instructor or a swim school checking out the quality of teachers or teaching team should be part of your check list.
You can always ask your targeted swim school any question about the teaching credential of their swim teachers and coaches.
For example, you can ask if their swim teachers are qualified to teach swimming through a recognised governing body or organisation.
You can also ask if they have any teaching experienced.
Also, since some swim teachers do come from competitive swimming background, you can ask if they are club swimmers or were competitive swimmers. Club swimmers have plenty of knowledge about different strokes and years of being coached by swimming coaches to perfect their technique, can help them to be better at teaching swimming.
Do you think you should even ask these type questions?
Or you just assume it is given that all swim teachers should know their stuff!
Do you think asking questions is irreverent, if your friend has recommended a particular swim school or a specific swim teacher to you?
It is interesting that most people don't even pay a great deal of attention on the credential and experience of swimming teachers of a swim school before they book lessons with.
Swim teachers arguably are the most important factors for developing and having a success swimming journey and achieving swimming goals- whatever you goal is!
No doubt getting the costs and fees of swimming lessons are important, but, to make sure you are investing your time, energy and money wisely, I highly recommend to check other factors too.
Checking out the quality and credential of your swim teacher or the teaching team of a swim school should be a priority.
Your "First Question" Before Booking Swim Lesson
Over the last 11 years, when I'm not teaching swimming, I've been working on how to address concerns of people, specially parents, who contact us for swimming lessons via our blogs (like this) or our social media posts.
People contact us because they are either parents looking for swim lesson for their children or they are adults who want to learn to swim, overcome their fear of water or simply get better at swimming.
What is surprising, normally "the First Question" is never about our swimming teachers.
In fact, "The First" questions are normally about prices, location and lesson times.
Other popular questions are:
How long is each lesson
Maximum number of swimmers in a lesson
Missed lesson policy
Rarely we get questions about how qualified and experienced our swimming teachers are.
Never any questions about our teacher selection policy and how we vet our staff seem.
Our fees and our pool locations are by far the most popular asked questions.
Why Should it Matter?
The main reason for booking swimming lessons  is to have a swim teacher to teach you or your child with learning to swim. Maybe the journey will start from learning to swim from scratch. Or, you already know how to swim but, want to improve your technique better.
Good swim schools must see it as their primary job to "employ" qualified swim teachers. So, a good swim school would really like you to ask important questions.
A professional swim school would love to quickly lead you to have a deeper understanding of how its programme works.  Part of their explanation must be how their swim teachers can help you with swimming.
The Three Important Questions Before Booking Your Lessons
Q 1: Ask what swimming teaching qualifications teachers have. For example, at our swim school, all of our teachers have Swim England or STA or equivalent to their swimming teaching qualifications
Q 2: Ask about what experiences and back grounds of swim teachers. Many of our swim teachers at Blue Wave use to be competitive swimmers before becoming a qualified teacher and start teaching.
Q 3: After explaining why you are looking for booking swim lessons, ask if they have a swim teacher who can particular provide a solution to your problem. For example, it could be you have tried adult swim lessons elsewhere and it didn't match your expectations and you felt you learnt anything tangible because the teacher didn't have the experienced for teaching adults. Would be the same for lessons for ASD children. Book lessons with a swim teacher who has the relevant experience.
Good swimming instructor wouldn't like these questions:
Q 1: How many lessons do I need? A good swimming instructor is aware that your intentions for booking swim lessons is getting better at swimming. This being said, asking questions about how many lessons you need to book to achieve your goals before even start is a 'no-no'.
No swim teacher can answer you without actually having at least one lesson with you.
The reason for this is simply.
Learning to swim is different for everyone and goals can be different too.
There is no 'one size fits all' model in swimming. Predicting how many lessons you need is impossible.
To get a clear answer you need to ask an incisive question. Just be mindful that to be a fully competent and confident swimmer, it is not a short journey.
Swimming Competently
Ability to stay afloat on the surface and travel through the water with ease is what everyone striving for.
Swimming under the water is fun but, it's a long journey from this point to be a good swimmer.
So, try to have at least two lessons and then have the conversation.
Q 2: When Am I going to Swim? Good swim teachers want all of their learners, regardless of age, to get better at swimming. They know it's their job to teach swimming. However, by explaining your swimming goals, they're able to help you better which will lead to better and faster results. Rest assured, good swim teachers and coaches want to help everyone to excel at swimming. But, everyone's journey is unique and there is no set formula.
Before booking your lessons consider the below:
1. Have you ever had swim lessons before and thought it was waste of your time and money at the end?
2. What was the first question you asked when you booked your lessons?
3. Do you think your "First Question" should have been different?  Don't be afraid to be honest-awareness is the key for progression.
This article was written and published on 01/08/2021 by Marjan Moosavi. For any enquiries, please email:info@bluewaveswim.co.uk or go to contact page.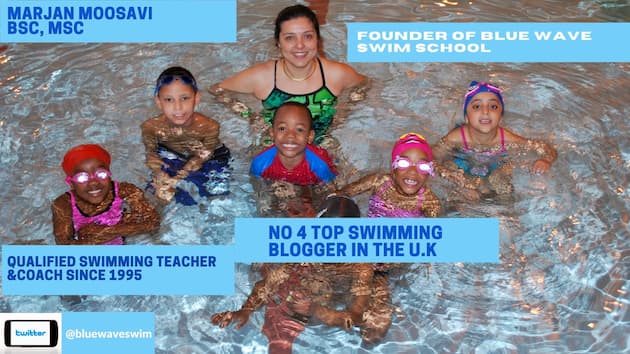 Stay in touch with us by joining our monthly newsletter.
Newsletter (sign up post lockdown)
---