20% of adults in England cannot swim, but, is it too late to learn?
If you are an adult and cannot swim, you are not alone and it is nothing to be embarrassed about.
Swim England published a report in 2015 showing that 20% of men and 22% of women aged over 14 years in England cannot swim, and that 2.13 million adults want to learn to swim.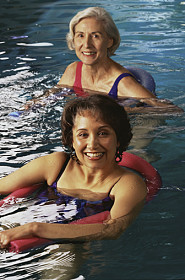 Although some may think swimming lessons are just for children, adults can also take lessons-it's never too late.
Do you get anxious in water?
At Blue Wave Swim School, we receive many enquires from adults who want lessons to deal with the struggle and anxiety of being in water. Even swimming a width of a pool (i.e, 10 meters) can be a major struggle if one has never learnt how to be at ease with water and breath out in water with comfort. Some adults may be able to swim for a short distance but after a while they start getting anxious about breathing particularly if water goes over their heads.
Although it is never too late to learn to swim (we once had an 83 year old retired army officer as a pupil at Blue Wave), it's worth reminding adult learners that learning proper technique is as much about correct breathing patterns as correct positioning of parts of the body.
Aside from backstroke, one of the most important aspects of swimming is breathing control.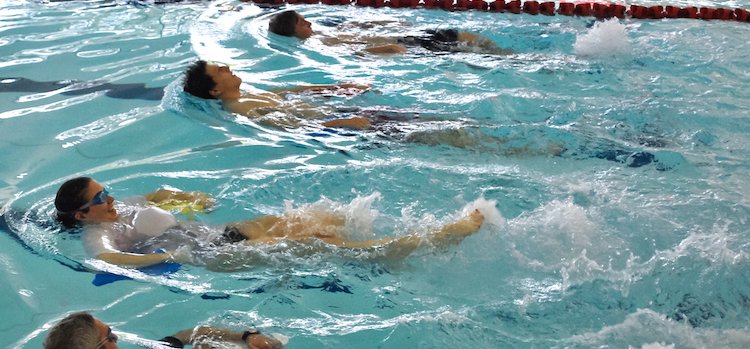 If you don't know the technique of aquatic breathing (breathing out in water) and when and how to breathe in during a stroke cycle, technique falls apart very quickly and eventually you have to stop swimming to take a breath.
That's why although some people can swim a short distance, they may remain fearful of swimming when they are out of their depth or away from the poolside. For those who don't know the basics: proper breathing control, how to float, remaining relaxed in the water, panic may set if they're not close to the wall for instance . Heightened anxiety may lead to muscle tension and potential sinking.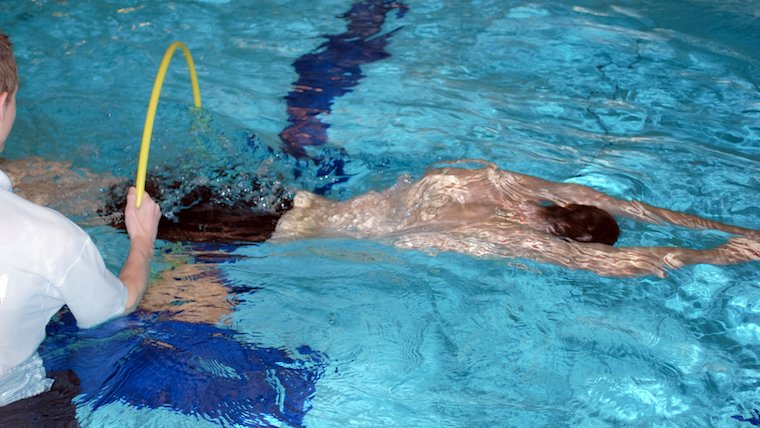 So, if you have had a go at it and you still cannot swim, it's time to get back to basics and book some lessons.
Good News for Older Swimmers
Have you already listed your new year's resolutions? Fancy learning to swim in 2018? If yes, we have good news for you!
We are introducing a new adult group lessons for 'Beginners'.
As always, we cater for teens and adults on private basis, but, as of Saturday 6th of January 2018, we will offer a new 'Beginners' group lesson for older swimmers (16+ years old). Whether you are not fully at ease with water or still struggling to swim comfortably, please do get in touch.
To receive regular swimming tips and future blogs, please sign up to our newsletter.