Why Not All Swimming Pools Are Open Post Lockdown

As part of lifting lockdown restrictions due to COVID-19, the U.K government has permitted the re-opening of outdoor swimming pools from 11th of July and indoor pools from 25th of July 2020.
Everybody in the swimming world, was so pleased to hear this announcement in July but, unfortunately not all pools managed to open on 25 July. The picture of pool re-opening so far is not so great.
In fact, for every swimming pool which opened on Saturday 25th of July, two remained shut in England. According to several news agencies, more than 1000 swimming pools remain shut post lockdown
Only a third of all pools in England opened on 25th of July
Reasons For Many Swimming Pools Remaining Shut
One of the key questions for all swimmers and people who love swimming is why when pools are allowed to re-open post coronavirus, they are still closed! In this blog, I am going to shed more lights on the possible reasons.
1) Long period of pool closure
Swim England has expressed its concern over the risk of 30% of swimming pools remain shut well into 2021. Coronavirus lockdown meant leisure facilities and pools had to go through a very long period of closure. In addition to furloughing staff, this meant many pools have not been looked aftered as much as they would have in normal times.
In some cases pool operators could have decided to switch the heating off. This could mean a large quantity of water has lots its warmth and water temperature must increase.
To give you an example, imagine there is a 50 meter rectangular pool, which normally has 25 meter width. If this pool has constant 1.5 meter depth across, it contains 1,875,000 litres of water. Yes, a typical leisure centre pool contains approximately 2,000.000 litres of water.
Heat is the flow of thermal energy and you need energy to transfer heat (whether heating or cooling). To increase water temperature from 20 C to 30 C  in our 50×25 meter (1.5 meter depth) pool, you need 78,506,260 KJ of energy. To increase water temperature, you need to produce heat (energy) so, you need power (gas or electricity).
Both gas and electricity consumption is measured in kWh. This amount of water needs 21807.27 kWh to get 10 degrees (in Celsius) warmer. This will cost around £3141 (based on price of £0.14 kWh). This is based on 100% energy efficiency. Mind you, no energy transfer system is working with 100% efficiency in the world so, it is more likely you need to spend even more money to get the water temperature up.

2) Old structures and pool buildings
Chlorinated water should kill the virus, but preventing it from spreading in changing rooms and other areas around pools remains a concern.
Swim England recent report puts 40% of the public pools  in 'old stoke' category-majority of leisure centres were built in 1950s and 1960s.
Old building structures are not as resilient or efficient as newly designed leisure facilities.  The old pools have inefficient heating systems and they are not built with all new energy saving technology and designs.
The design of changing rooms which dates back to 50 years ago brings its own challenges to post COVID-19 world.
"A lot of pools have never closed before so we've been providing the guidance and support needed to local authorities and operators to ensure they were safely shut down and maintained." explained Richard Lamburn, Swim England Head of Facilities.
3) Extra costs for making pools COVID-secure
To make pools COVID-19 there are more likely that extra cleaning procedures need to be put in place which generates extra cots and pools have to operate with reduced capacity post Corona for social distancing which means less customers can come through the doors and less income. Many outdoor pools and lidos which could have opened from 11th July, decided not to open at all in 2020 because of lack of any financial viability for operators.
What Does it all Mean to Swimming?
All these factors lead to financial struggles for many pools. Raising the necessary funding for re-opening specially is difficult.  Majority of local authorities' resources have been used up during this pandemic. 
Swim England has started #saveleisure campaign.  Swim England wants the government to provide the financial support to save leisure centres and swimming pools. Jane Nickerson, CEO of Swim England added: "Water-based activity is loved by millions – and we will continue to do everything in our power to ensure that remains the case and people have the necessary, affordable facilities to enjoy the water."
P.S: since 6th of Aug which this article was published, it was announced Ponds Forge International Sports Centre in Sheffield, the number 1 centre for diving in England stays closed indefinitely.
We are hoping to re-start our swimming lessons in our partner pools in September 2020.
You can go to our swimming enquiry page and register your interest to stay up-to-date with our re-openings.
If you are interested in just getting regular tips about swimming you can join our monthly newsletter list
Newsletter (sign up post lockdown)
This blog was published on 6 August 2020. Please direct all licensing questions to info@bluewaveswim.co.uk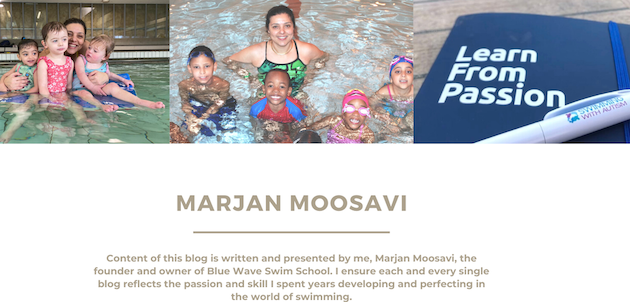 ---