When Swimming Can Start After Lockdown 3
No Swimming And Crash Course in Lockdown 3
Valentine's weekend is finished and school half-term break is almost over.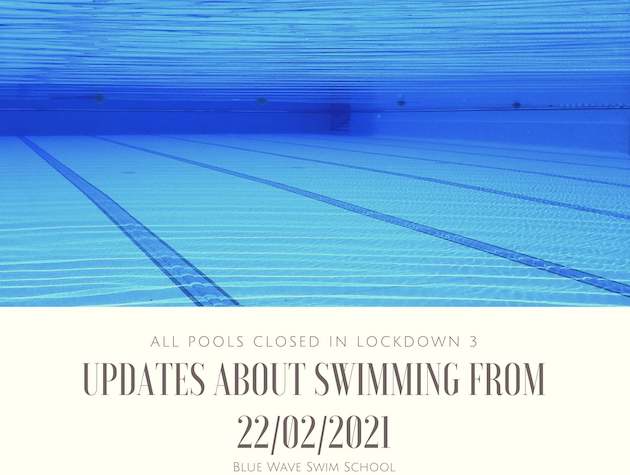 All parents in England are getting ready to start homeschooling from Monday 22 February. Normally this week, as one of major school holidays, would have been one of the most busy time of the year for our swim school. Many parents consider school holidays swimming crash courses as the best way to get swimming lessons for their children. But, it wasn't to be this February half-term.
Who would have thought one year ago, we were going to be under a lockdown in February 2021.
And, after 49 weeks, no one still knows for sure when this COVID pandemic will end for good.
No doubt, it's been difficult for all of us, and even more so for children!
Negative Impacts of Lockdown On Children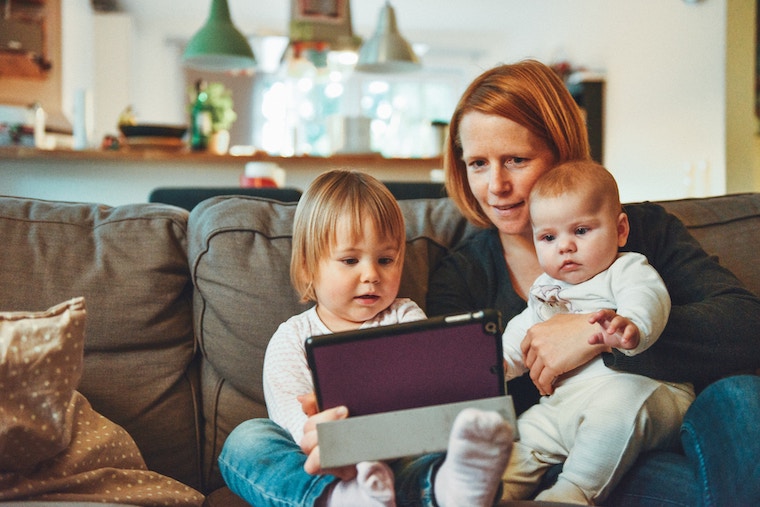 Attending school, having playdates, seeing friends, doing structured activities and sports and doing swimming lessons are what make childhood fun.
With none of these activities available during lockdown 3, experts have raised their concerns over the impact of the lockdowns on children's mental and physical health.
Physical inactivity and spending too much time staring at different screens are not healthy habits at any age and with all schools are expecting children to attend live sessions, too much screen time is matter of concern.
Pre-pandemic, too much screen time was a concern for adults. An average adult was spending 7 hours a day looking at different screens. It's safe to assume, this figure has gone up in lockdowns.
What Are the Lockdown 3 Positive News?
Scientists who advise the U.K government recently said in the last 5 weeks, the infection rates are halving about every 17 days.
So, with vaccination rolling out so well and infection rate is going down, we are looking forward to the upcoming roadmap which will be announced on Monday 22 February 2021..
On Monday 22 February 2021, our government will provide a roadmap and clarity of how we are going come out of lockdown. It seems that schools re-opening (hopefully on 8th of March) and allowing people to socialise outside and meet other households will be the first part of the relaxation.
But, we will see!
When Swimming Pools Will Re-Open After Lockdown 3.0?
Since the start of the COVID-19 pandemic, swimming pools, gyms and sport facilities have gone three periods of closure as they had to shut during each lockdown.
Unfortunately, after the first lockdown, indoor swimming pools were the last which were allowed to re-open, even after pubs and restaurants. However, this time, Swim England, the governing body of swimming in England, wants the government to re-open swimming pools as soon as possible and don't push them to the back of the queue.
Actually, after the first lockdown, several scientific studies in U.K, other countries in Europe and the U.S.A showed that gyms and swimming pools are extremely low risk places for spreading COVID-19.
Considering pools have multi-functional benefits for the communities, for all age groups, we really do hope the government will put re-opening of the pools and resuming grassroots sports as priority in England.
We'll keep you posted as soon as the roadmap is out and know more about re-opening of the pools.
Any Questions?
If you wish to enquire about our swim lessons, please feel free to contact us. We are here to help even in the lockdown.
But, regardless of when the pools will re-open, it's a good idea to think about including some swimming to your family timetable to keep your minds as well as your bodies healthy.
By the way, if you need to ask any swimming questions, we are here. Call 0208 090 1415 or
Express your interest  in joining our waiting list for post lockdown 3.0 lessons
Hope to see you soon in the pool!
This article was written and published on 15/11/2020 by Marjan Moosavi. For any enquiries, please email:info@bluewaveswim.co.uk or go to contact page.
Stay in touch with us by joining our monthly newsletter.
Newsletter (sign up post lockdown)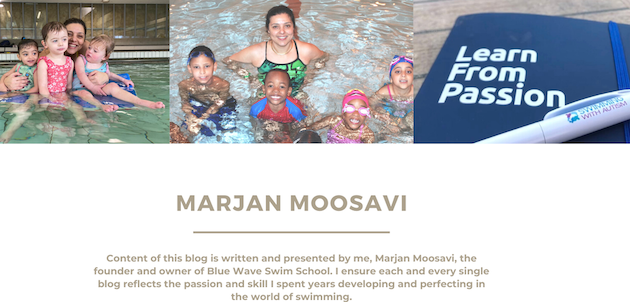 ---