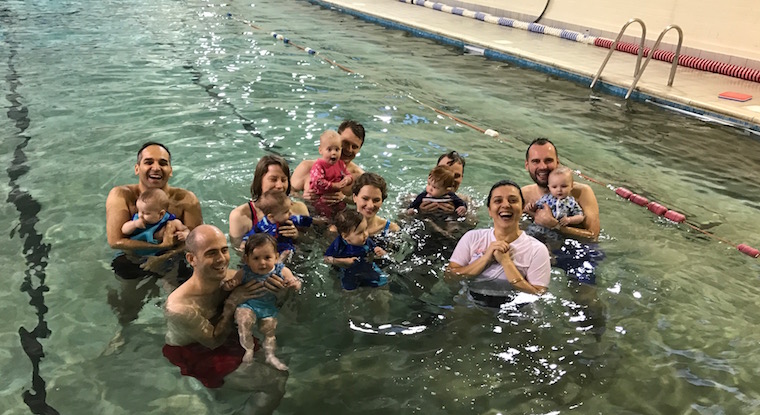 For children who are aged 4 months to 3 years old (babies & toddlers).
Aim of theses classes is to promotes water confidence and practice different aquatic activities in a fun enviroument.
Parents learn from the instructor's example how to guide and teach their children in the water, using positive reinforcements, appropriate and different aquatic practices and nursery rhymes.
Every child should be accompanied in water with an adult (parent or a trusted adult).
Adults don't need to be confident swimmers to participate in these classes.
Babies can participate in these classes after they are fully immunised, which is normally 16 weeks (4 months) after birth.
More about Parent & Child Swimming Lessons
Other Ages and Swimming Abilities