Adult Swimming lessons (Private & Group Lessons)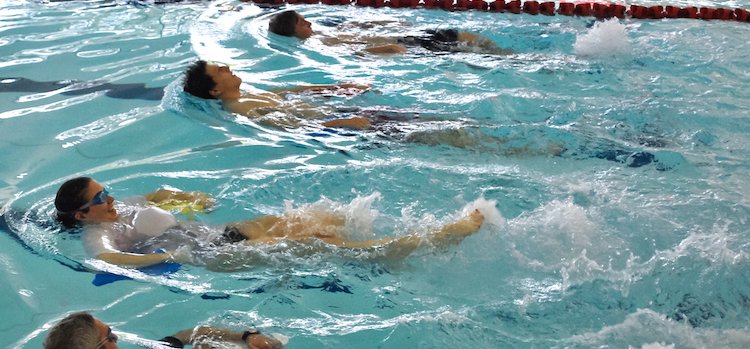 These days more and more adults would like to take up swimming lessons for different reasons. Some may never have learnt how to swim properly when they were kids or some just seek professional advise to polish and perfect their strokes. Whatever your reason could be, it's never too late to learn or improve your swimming skills.
If you are starting from complete scratch and unsure about water, we have a history of helping adults with an old water-phobia and teaching them to be comfortable and relax in water and swim.
If you know how to swim but not sure about swimming in the deep end of the pool or may panic when water goes over your head, we can help you to gain water-confidence.
If you are a good swimmer but would like to learn a new stroke or just improving your front crawl technique as part of your preparation for a triathlon event, we have experts swim coaches who can help you.
If you are not a beginner and can swim well but looking into improving your technique, we can offer adult lessons on a private basis (one-to-one or one-to-two/three if friends or family members would like to share lessons).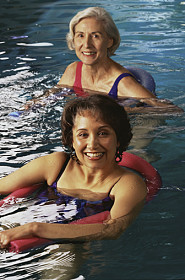 For adult beginners, you can choose between group and private lessons.
From 6th of Jan 2018, for our 2018 Spring term, we have added a new class for adult beginners. It is a group lesson based on 6 adults in a class with one swim teacher. This class is suitable for people aged 16 years old and above who may never learnt to swim as a child and for those who are still a bit nervous of being in water.
More about Private & Semi-Private Swimming Lessons
Other Ages and Swimming Abilities